Today, my friend David and I hiked what I have labeled segments 05-C and 05-D of the Ouachita Trail.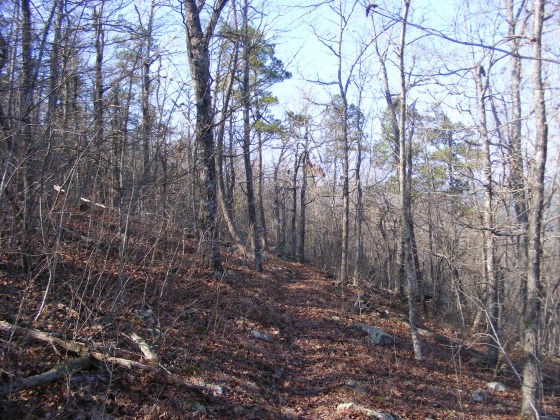 This is a 5-mile segment of the trail that starts just a few miles east of Big Brushy Campground and extends across Blowout Mountain and the Blowout Mountain Scenic Area. It begins at Forest Road 33 and ends at Forest Road 274.
There are no designated parking areas so we each parked along the side of the forest road with a note indicating that we were hiking on the trail.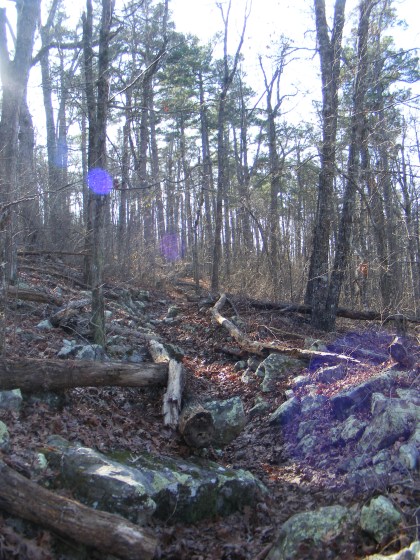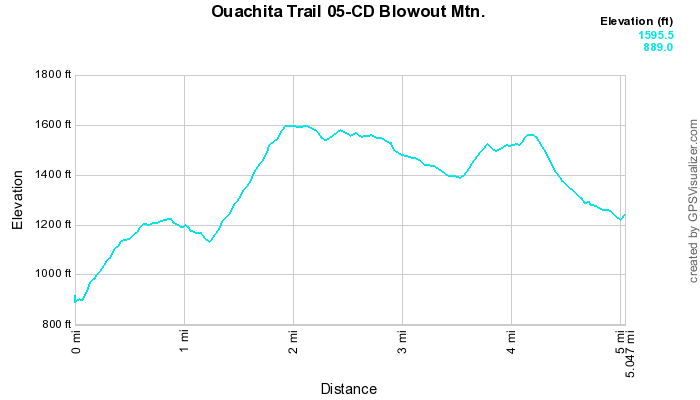 The climb up Blowout Mountain is fairly strenuous with an elevation change of around 700 feet. The summit is at 1,600 feet or so above sea level.
The views of the Ouachita Mountains from the top are very pretty.It was chilly in the morning with temps in the 30's, but was nice hiking weather overall.
I have posted some photos I took of this trail segment and my GPX file.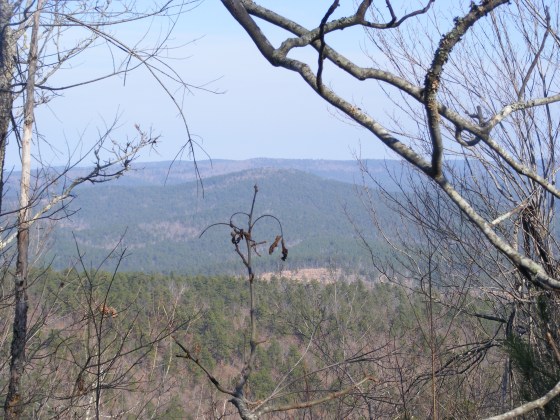 VITAL INFO

Trail Name and Location
Ouachita Trail (05-C-D)
County/State
Montgomery/Arkansas
Date Hiked
01-02-2010
Weather/Conditions
30's
Directions
We started at FR274 (parked one car there) and hiked west to FR 33 (where we had parked other car).
You can get there by taking FR 33 from Highway 270 (about .5 mile east of Big Brushy Campground).
Hike Length (mi.)/Type
5.0 each way/10.0 out and back
Difficulty

(1=Easy; 5=Most Difficult)

5
ATT Cell Coverage?
Partial
Official Info (Links)
Website.
[Updated: 2011-04-21]