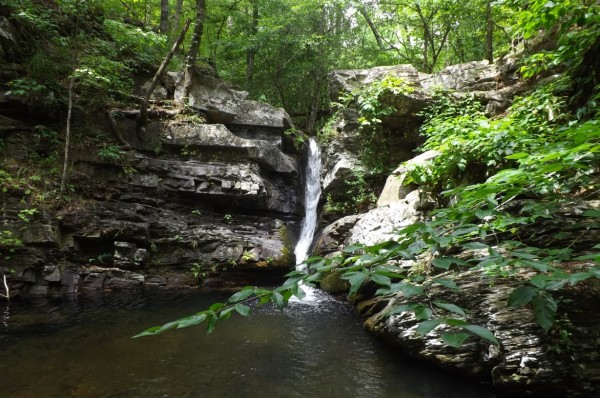 Katy Falls in the Caney Creek Wilderness is a cool 12-foot waterfall in a beautiful little cove by the west end of the Buckeye Trail. It is in the Ouachita National Forest, near Shady Lake, southeast of Mena.
The waterfall is on a spur near where the Buckeye Trail joins the Caney Creek Trail. Also nearby is the mouth of Katy Creek, where it flows into Caney Creek. (See this post for full trail summary of the Buckeye Trail/East Caney Creek Trail Loop.)
These are two cell videos I took of the falls from my hike on July 13, 2013.
The video above was taken down near the base of the falls. The one below was taken above the falls.