[This post was originally published on March 15, 2011 on "A Hiking We Will Go."]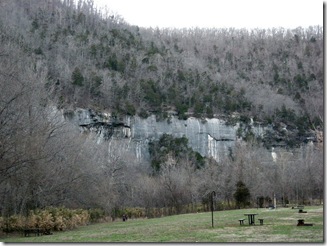 The Buffalo River Trail (BRT) in the Buffalo National River is a 36.5-mile trail that goes from Boxley to Pruitt. The Buffalo National River was established as a National Park in 1972 and is administered by the National Park Service.
We decided to hike the BRT from Ponca to Kyles Landing, about 10 miles. Camping is allowed in the wilderness, so we broke the hike up and camped one night in the back-country. Dogs are not allowed on the trails, so Buster and Katie had to sit this one out.
We drove up on a Friday afternoon and camped the first night in the Steel Creek campground. Initially, we were going to stay at Lost Valley, but the campsites were so close together and the bathrooms were locked.
Continue reading →