Of course, the main attraction at the Crater of Diamonds State Park (about an hour west of Arkadelphia in southwest Arkansas) is the large finders-keepers diamond area.
The park also has a beautiful wooded campground and a couple of small hiking/walking trails.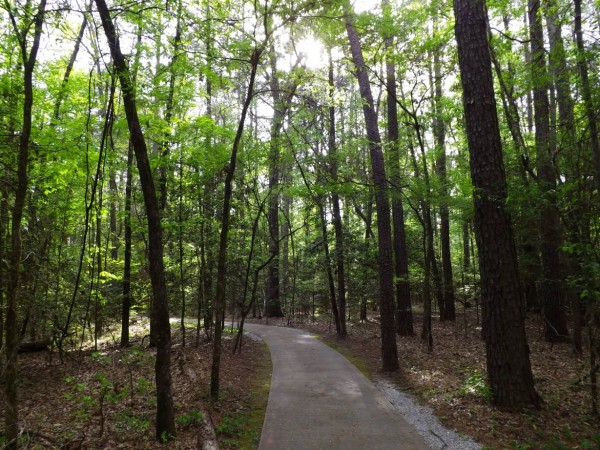 One of these is the Little Missouri River Trail, an easy partially paved 1.2-mile loop that goes from the campground to the Little Missouri River.
These are a few photos I took of the trial when I walked it back in April. Continue reading Crater of Diamonds: Little Missouri River Trail Photos →