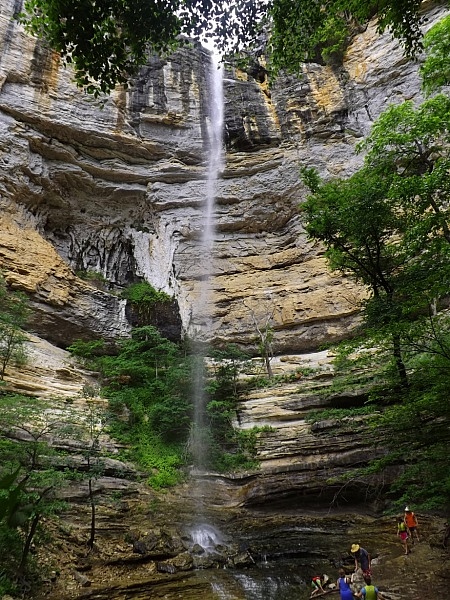 Back in early June, I was excited to hike to Hemmed-in Hollow Falls. It is in the Upper District of the Buffalo National River, southwest of Harrison, Arkansas. I took the main trail from the Compton Trailhead.
Hemmed-in Hollow Falls is the tallest waterfall in Arkansas — 209 feet. It also is the longest waterfall between the Appalachian and the Rocky Mountains.
This trail is a tough challenge, but the waterfall is very beautiful. My first attempt at doing the trail back in May was only of limited success. (I finished nearly all of the trail, but ended up going on a spur and inadvertently went to a different waterfall.)
The trailhead is in the community of Compton, about 15 miles southwest of Harrison on Highway 43. When you get to Compton, just follow the "Compton Trailhead" signs.
Continue reading Hemmed-in Hollow Falls Trail (Buffalo River) – 5 mi →