[This post was originally published March 19, 2011 on "A Hiking We Will Go." In April 2011, there was significant flooding in the park, documented in Mike's posts here and here.]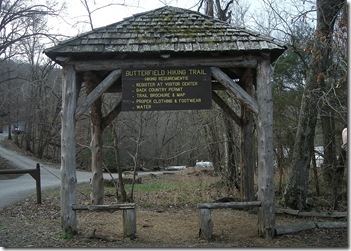 The Butterfield Hiking Trail is a 15-mile loop with the trailhead in Devil's Den State Park near West Fork, Arkansas. The state park is located next to the Ozark National Forest. Ten miles of the trail run the national forest.
It's a popular trail for backpacking. Most people spend one night on the trail, but we opted to spend two nights. The weather was awesome, and since we went mid-week, the trail was not busy.
Continue reading →