A few weeks ago, I went back to Lake Fayetteville to walk the Lake Fayetteville Nature Trail. It is the unpaved trail that goes (almost) around the lake. (My post on the Lake Fayetteville Paved Trail is here.)
The entire loop is about 6 miles long. Other than the length, the trail is easy, with very little elevation change.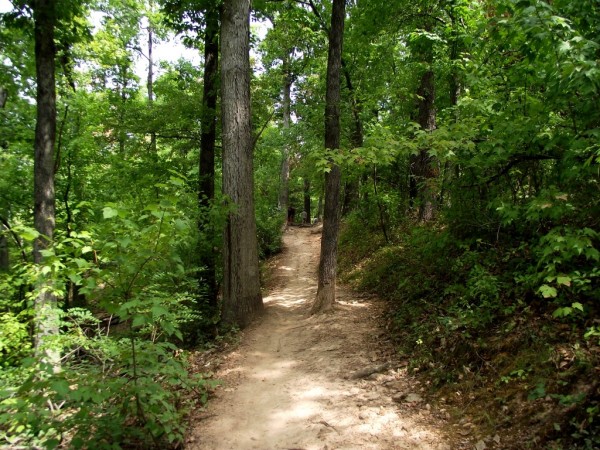 If you're like me and you prefer an unpaved forested trail to a paved less-forested trail, you should check out the Lake Fayetteville Nature Trail. To me, the unpaved trail is much more interesting and pleasant to walk than the paved trail, especially in warm months (and sunny days) when it is considerably warmer out on the paved trail.
Like the paved trail, it starts at Fayetteville's Veterans Memorial Park. Instead of heading north (clockwise) as I did for the paved trail, I (naturally) followed the signage at the nearby nature trailhead and headed east (counterclockwise).