[This post was originally published on March 31, 2011 on "A Hiking We Will Go."]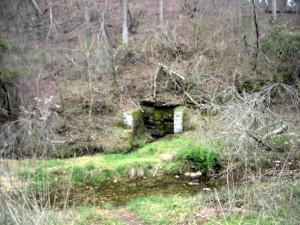 This past weekend, we opted for some easier hikes. With cold gray skies overhead and the looming threat of rain, I didn't want to get too far from my blanket.
I had wanted to check out the Historic Van Winkle Trail at Hobbs State Park, near Rogers, Arkansas, since I had watched a segment about the trail on AETN's Exploring Arkansas. The trail is very easy and is more interesting for its historical information than for its hiking challenge.
Stuart's comment was "that was a trail for little girls." However, after the marathon backpacking challenge from a few weeks ago, that was the perfect level for me.
Continue reading →