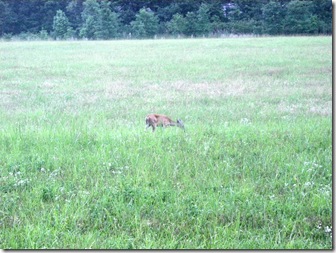 This past weekend, we headed back to the Buffalo River to see the famed Hemmed-in Hollow Falls. We had our friend Dan join us. Since there were two cars, we opted to park on at the Compton Trailhead and hike back to the other car at Steel Creek campground, thinking we would avoid the dreadfully steep climb back up to Compton.
To ensure an early start, we camped Friday night at Steel Creek. I went for a walk back up the road into the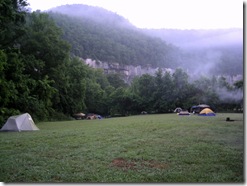 camp and got to spend some time watching a doe having a little dinner in the field.
After a rather sleepless night due to the raucous and rowdy behavior of other campers in the park, we were up at 4:30 a.m., and decided to grab a bite to eat in Ponca while the tent dried out from the dew condensation. Wet tents are no fun, but the early morning fog makes a pretty picture.
Continue reading →