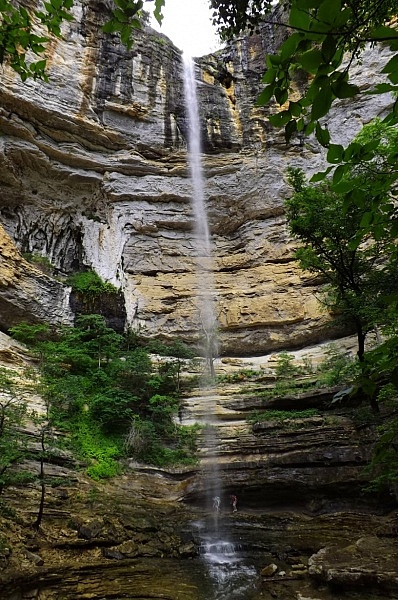 Today, I got to hike to Hemmed-in Hollow Falls in the Buffalo National River, about 20 miles southwest of Harrison, Arkansas. I made the trek via the main trail from the Compton Trailhead.
At 209 feet, the waterfall is the tallest in Arkansas (and the highest between the Appalachians and the Rocky Mountains).
Hemmed-in Hollow is a fascinating spot. It is walled in on three sides with (during wet season) the waterfall at the center.

I hope to get a review of my hike posted soon. In the meantime, here are some photos I took today. (More below the jump. Click for larger view.) Continue reading Hemmed-in Hollow Falls (Buffalo River) Photos 2013 →