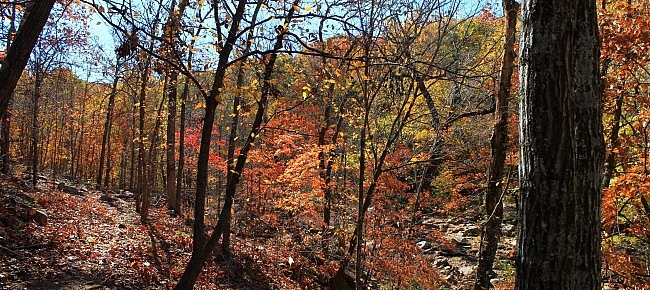 Buzzard Roost Nature Trail is a scenic 1-mile loop trail along Cato Creek by Lake Tenkiller in northwest Sequoyah County, Oklahoma. It's a Corps of Engineers public use area, near Cato Creek Landing.
There is a little climbing on the trail, but it is not difficult.
The trail heads generally southwest along a stretch of the creek.
About halfway down the west side of the loop, the trail makes a short detour to the west where it crosses a side stream ravine.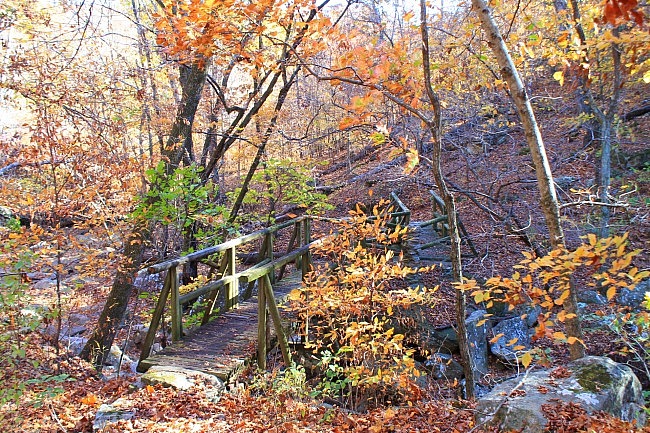 Continue reading Lake Tenkiller: Buzzard Roost Nature Trail – 1 mi →