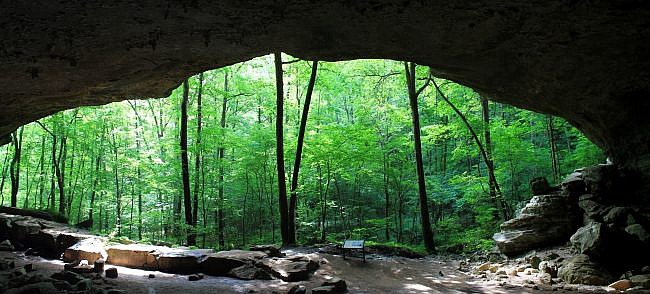 This beautiful 3-mile loop at Buffalo Point Campground in the Buffalo National River near Yellville (Marion County, Ark.) is a must-see trail.
The Indian Rockhouse Trail is wonderfully scenic with many great points of interest including sculpted bedrock, a waterfall, a former zinc mine, and the Indian Rockhouse Cave.
It is a vigorous hike with about 400 feet of elevation change, but it is well worth it.
Continue reading Buffalo Point: Indian Rockhouse Trail – 3 mi →