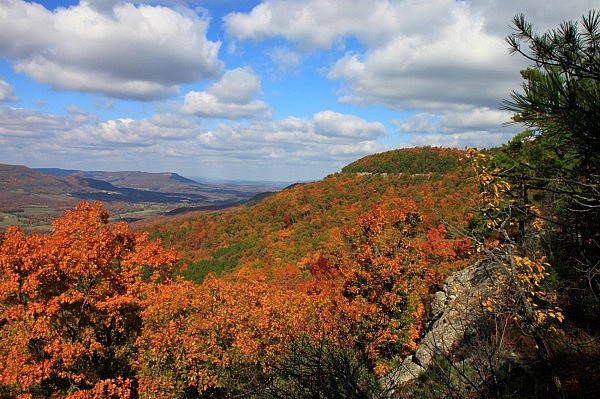 There is no shortage of great places to see fall color in the Ozarks, but one of my personal favorite areas is at Sams Throne.
The official Sams Throne Trail is a 2.5 mile loop hike in the Ozark National Forest. The trail takes you down below the bluff line, along the bluff, around the "throne" and back up the other side of the bluff, and then back along the top of the bluff.
Last November we decided to forgo the long trail, and just hike back and forth along the bluff line — about .5 miles round trip — just to take in some great fall color.
These are a few pics I took at Sams Throne.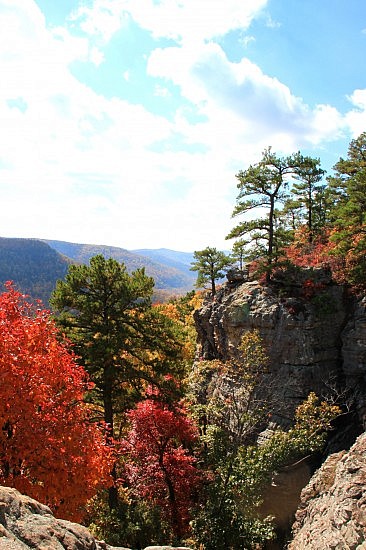 See this link for my full recap of the trail.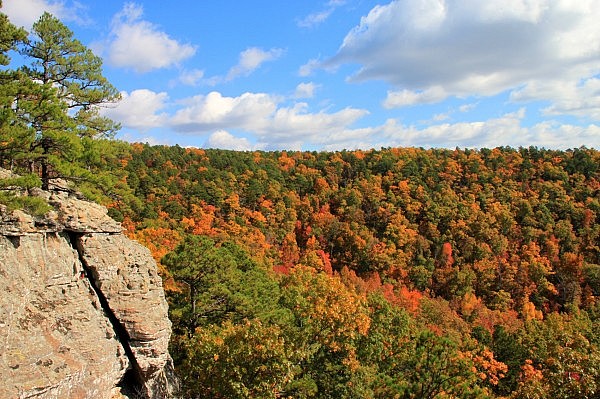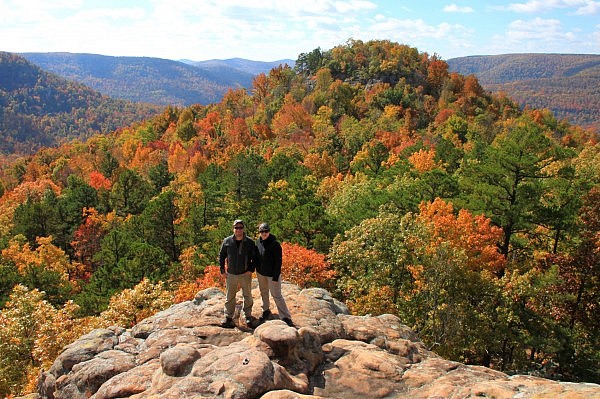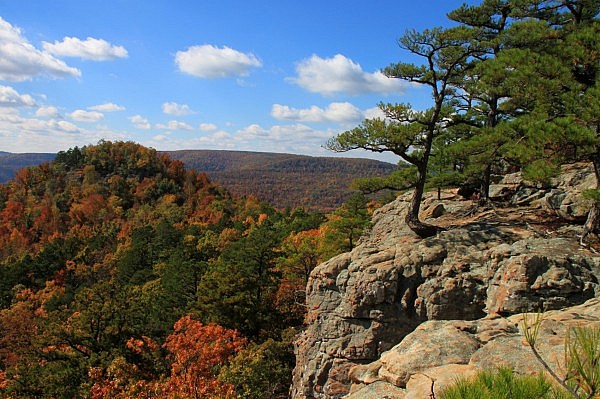 Date hiked: November 2, 2013.
Photo Gallery
Click here or below or below for full-screen photo gallery.
[This post was originally published on November 3, 2013 on the blog "Exploring Northwest Arkansas."]