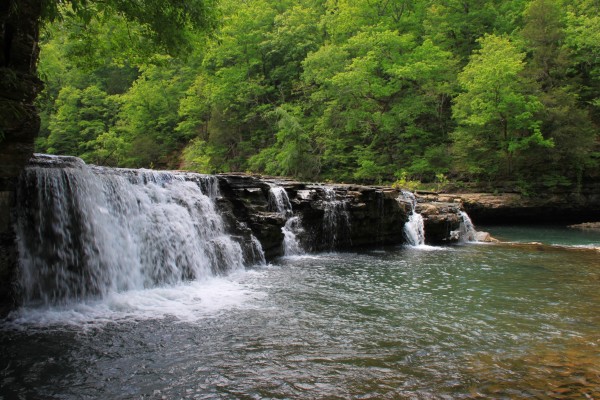 Richland Falls is a great little waterfall. It runs along Richland Creek in the Ozark National Forest's Richland Creek Wilderness.
It is only about 8-feet tall, but the glory of it is that it runs nearly 100 feet across the creek's width.
During lower water, it breaks into a series of smaller falls that span the creek bed.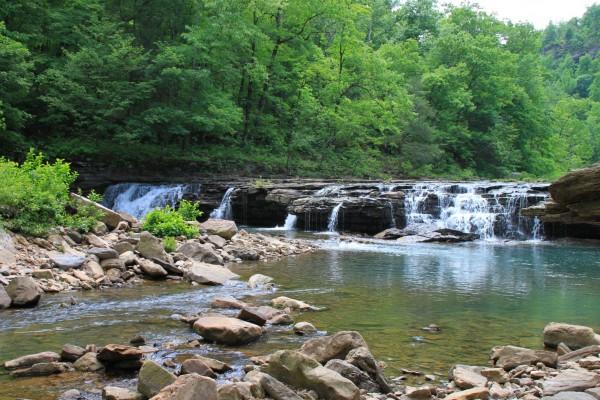 Richland Creek is a very large creek, and it has become a popular destination for kayakers during high water. (Pictures of kayakers going over the falls are easy to find.)
The waterfall looks fabulous during high water. But even during lower water, there is plenty here to enjoy.
Richland Falls also makes for a great swimming hole on warm spring and summer days.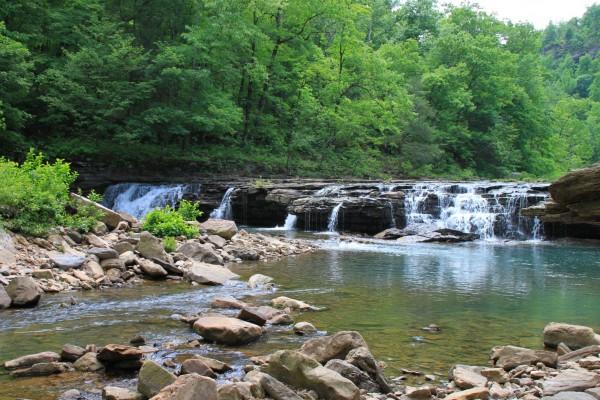 The trailhead to reach the falls isn't necessarily easy to get to, nor is the trail easy to follow. But this area has a lot of great things to explore, so if you get some time, come and explore a bit, and enjoy a nice swim in the crisp clean water.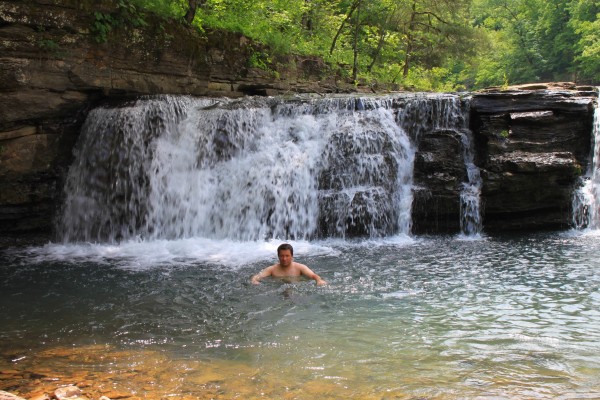 These photos are from my April 28, 2012 hike. For the full post of that hike, with directions on reaching Richland Falls, see this link.    
Photo Gallery
Click here or below for full-screen photo gallery.
[This post was originally published on May 9, 2012 on the blog "Exploring Northwest Arkansas."]