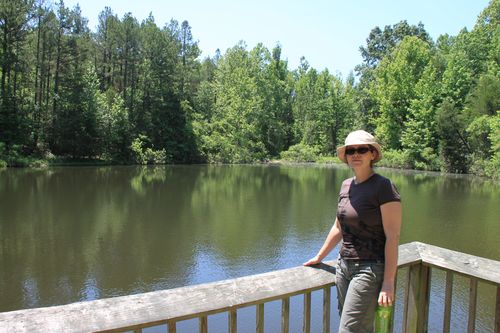 The Ponds Trail is a short loop trail, about .4 miles, that is right off Highway 79, a gravel road that goes into the southern part of the Erbie area off of Highway 7. (Erbie consists of a small former community north of the river, and a campground and old homestead south of the river.) Because the road across the river is a low-river ford, it cannot always be crossed in high water. So it's best to come in from the correct direction.
The trail (unblazed) starts just across the road from the Cedar Grove Picnic Area — about two miles down the gravel road off Highway 7. It's a pretty good road for gravel, so you won't need four-wheel drive to get there.
The route to the South Pond is flat, wide, and ADA accessible. A short trek through the woods gets you to the North Pond. Then it's another short walk back to the parking area.
The Ponds Trail can also be added to a Buffalo River Trail hike in the Erbie-to-Ozark stretch.
This is an easy and scenic trail that should be great for walkers of any age.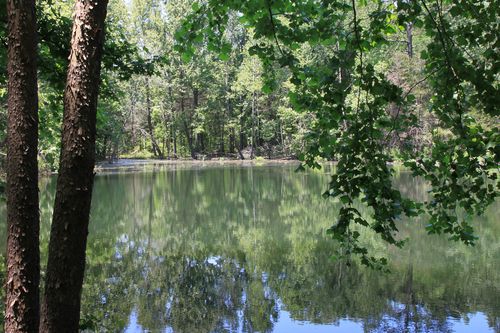 Distance: .4 miles
Difficulty Level: Easy
Footwear: Any walking shoes will work
Children: Definitely
Guidebook: Tim Ernst – Buffalo River Hiking Trails
Time of Year: Winter, spring, or early summer