Lake Leatherwood: Miner's Rock Trail (4 mi)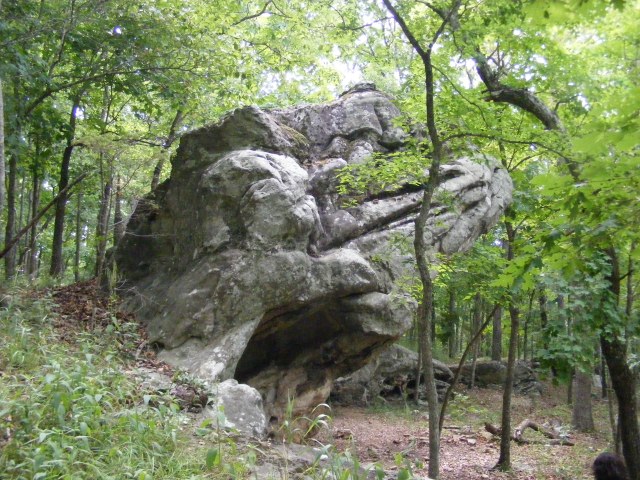 When my kids and I were on a short vacation in Eureka Springs a few weeks ago, we hiked two of the trails at Lake Leatherwood Park in Eureka Springs, Arkansas. I really enjoyed the Miner's Rock Trail.
Miner's Rock Trail is named for the Miner's Rock, a unique geological rock formation. (Read more about the Miner's Rock here(pdf).) The trail runs nearly three miles from the south (main) trailhead (where there is parking) to the north trailhead. It is about 3.7 miles if you make a loop walking back along the road to where you started.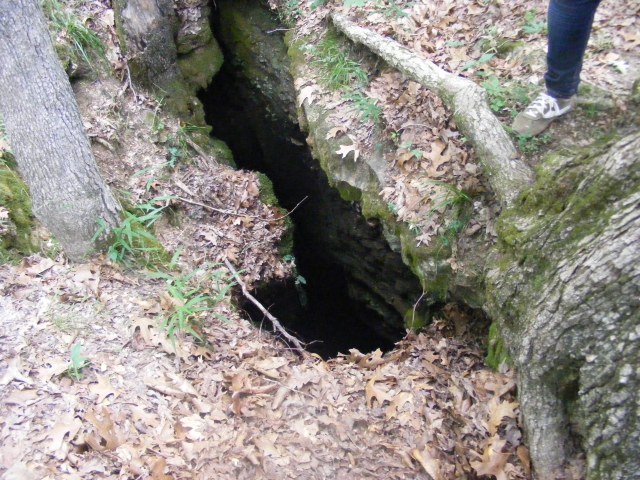 .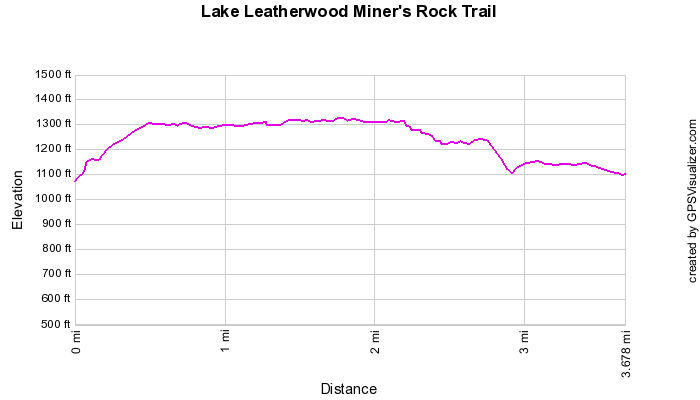 Interactive Miner's Rock Trail GPX Map
leatherwood-miner-rock-2010-06-26 GPX file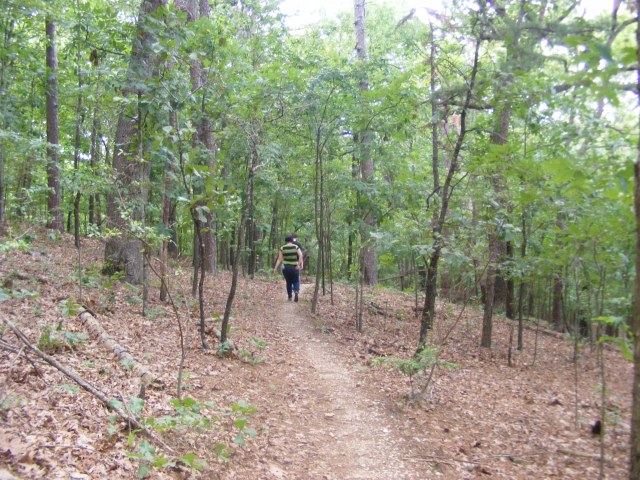 The first half-mile is an uphill climb of about 200 feet in elevation, but then the difficult part is over. After that, there is an enjoyable walk of about two miles with views of some beautiful bluffs and a variety of cool-looking rock formations.
Then for the next mile or so, the trail works its way back down toward the park road.
Another cool thing to see on the trail is a sinkhole that reminded me of the Sarlacc from Return of the Jedi. (Exercise extreme caution around the sinkhole if children are with you.)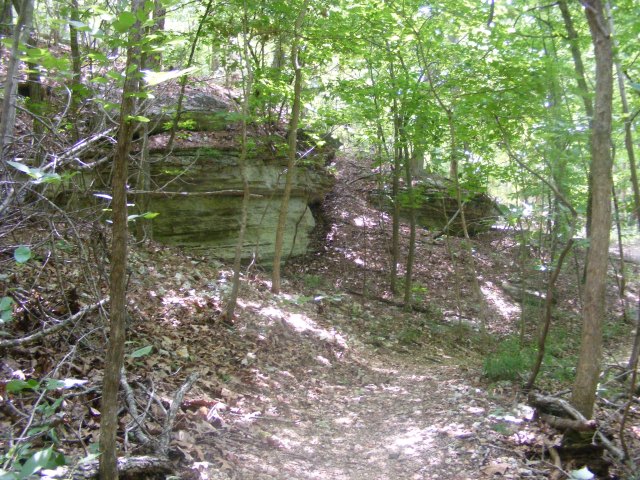 I thought this was a very enjoyable trail. (My photos and gpx file are posted.)
VITAL INFO

Trail Name and Location
Miner's Rock Trail - Lake Leatherwood Park
County/State
Carroll/Arkansas
Date Hiked
06-26-2010
Weather/Conditions
80's
Directions
The main trailhead is to the about a half-mile from the park entrance. There is some parking there.
Length
2.9 miles (3.7 to complete the loop)
Loop?
Yes
Difficulty

(1=Easy; 5=Most Difficult)

3
ATT Cell Coverage?
Yes
Official Info (Links)
Website. Lake Leatherwood Park Trail Map.
[Updated: 2010-08-03]