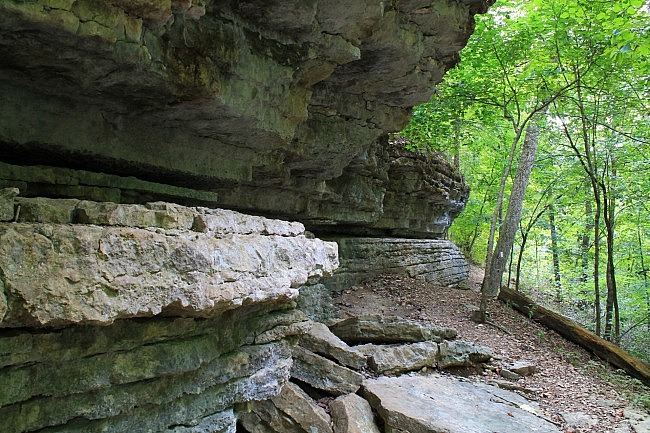 The Shaddox Hollow Trail at (Hobbs State Park-Conservation Area, eastern Benton County) is a scenic 1.3-mile loop trail.
It features several cool bluffs and a pretty view of Beaver Lake.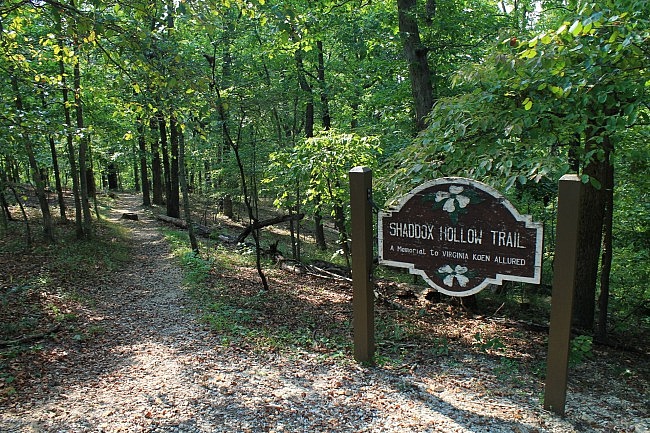 Getting to the Trail
Shaddox Hollow Trail has its own trailhead and parking area.
It's pretty easy to find once you're at Hobbs. Go to Highway 303, off of Highway 12 at the northwest part of the park. Head north on 303 for about .7 miles. The trailhead is on the left.
You can pretty much just follow the signs to the trailhead.
CLICK – Google Maps Directions to Shaddox Hollow Trailhead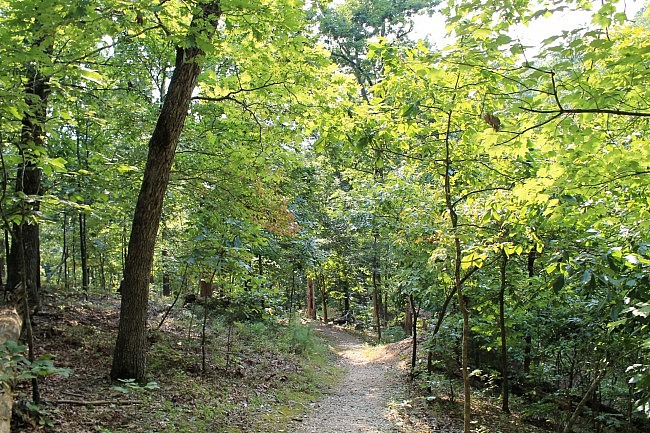 The Trail
Shaddox Hollow Trail makes something of an s-shaped loop. When I last hiked it, I started left taking the trail clockwise.
The first (south) part of the trail winds its way in and out to the bottom of Shaddox Hollow, much of it along hillsides. It's a gradual descent down to the lower elevation.
There's a net elevation change of about 230 feet.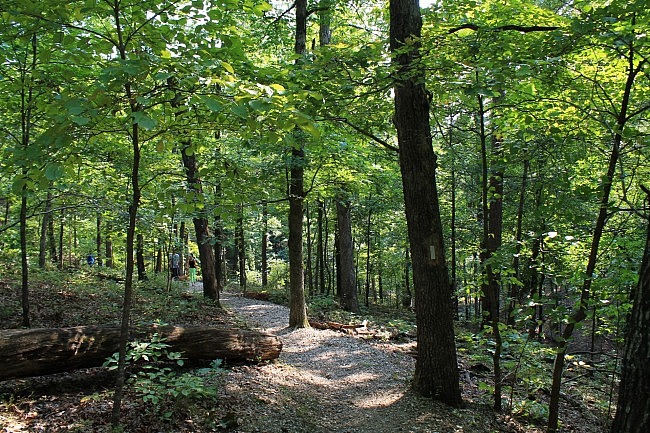 The south part of the trail is quite scenic as the trail winds along hillsides with some pretty valley views.
I think the prettiest parts of the trail are a couple of areas that go along some shelf-like bluffs. One is around .4 (southwest part) where the trail goes right up next to and along one of these protruding bluff areas.
The other is around .6 (northwest part) where the trail starts ascending again. In this area, there are several of these large rock formations. At one part, the trail heads up wooden steps that climb up one of the bluffs.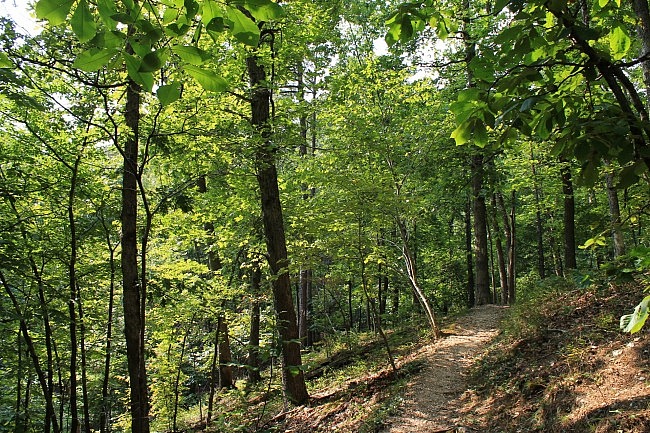 At around .5 at the low-lying west end of the trail, there is a spur (blue blazes) that takes off to the west. You should visit this spur. (Watch for it because there was no sign at this junction.) At about .1 on this spur is a pretty view of the Shaddox Branch part of Beaver Lake.
Back to the trail at the wooden staircase, this area is a fairly steep climb back up to the higher elevation. By about .9, you're up on a ridge.
The remaining .4 of the trail is pretty flat and easy as it follows the ridge back to the trailhead.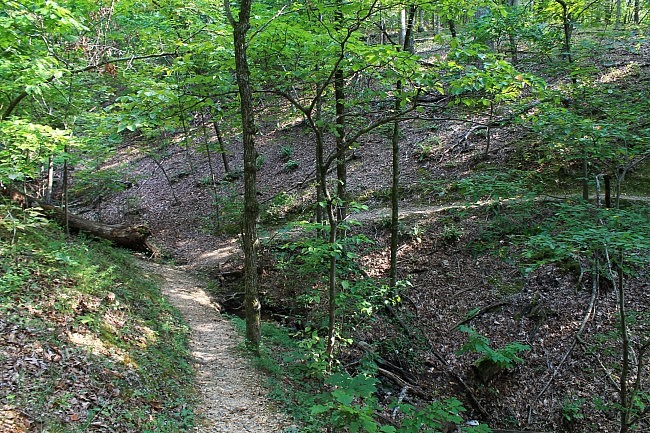 Final Notes
The trail also goes along and near several seasonal stream beds. These areas are probably very pretty during wet times.
There are white blazes on the trail. Like most trails at Hobbs, it was in great shape and easy to follow when I was there.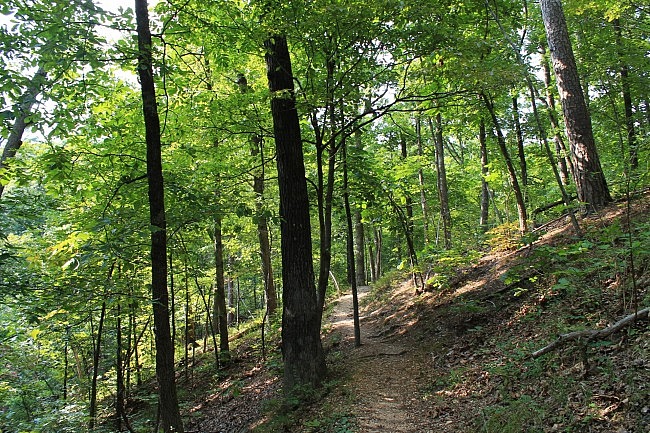 I had AT&T cell signal the entire time on my hike.
These photos are all from my August 29, 2015 hike.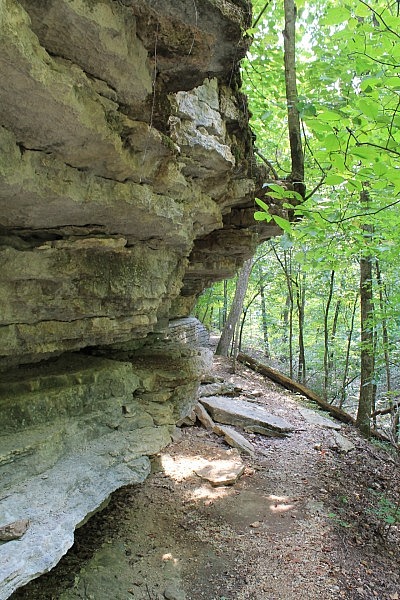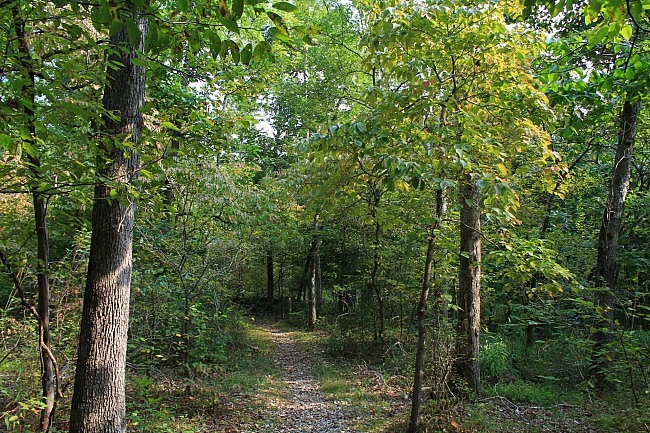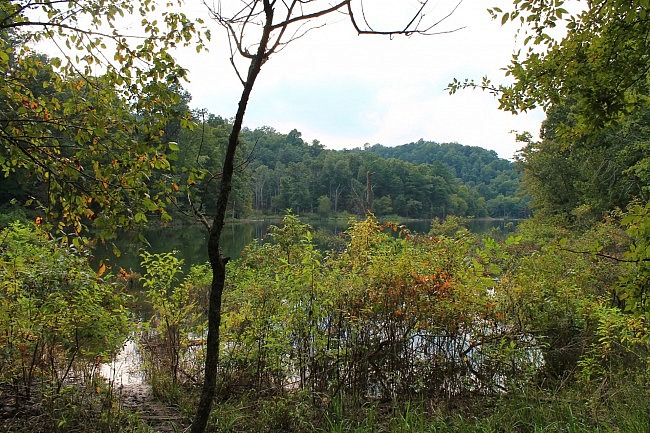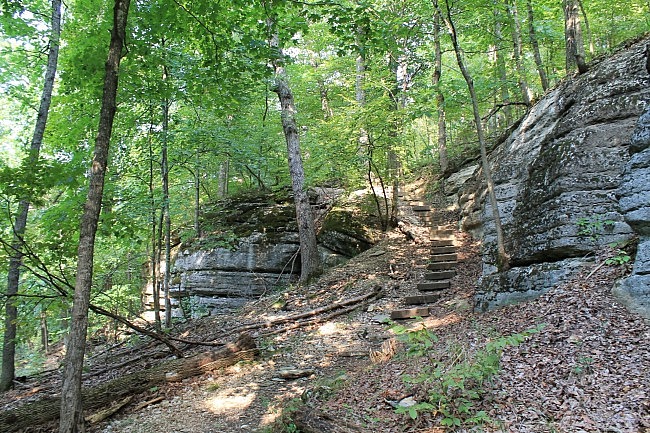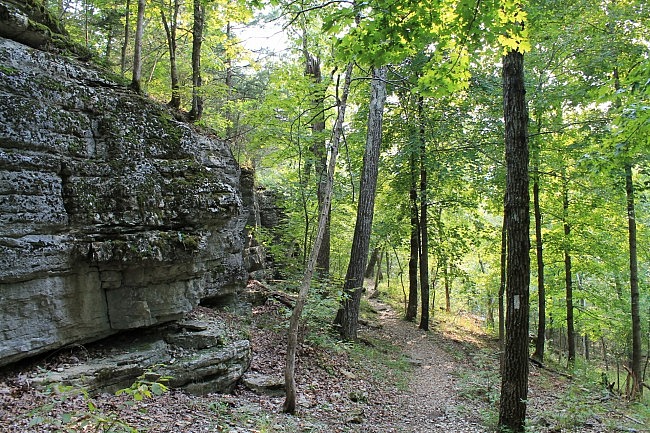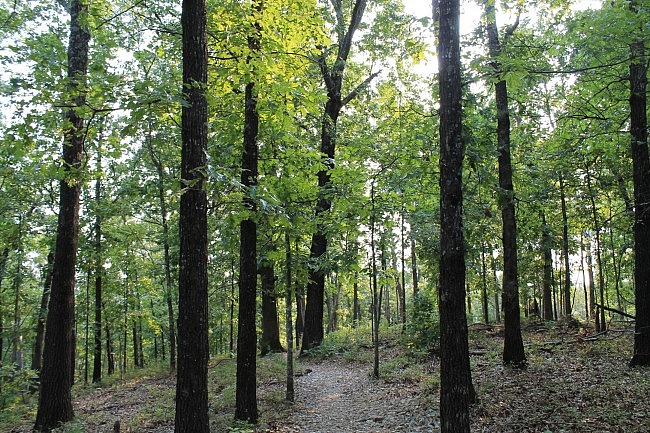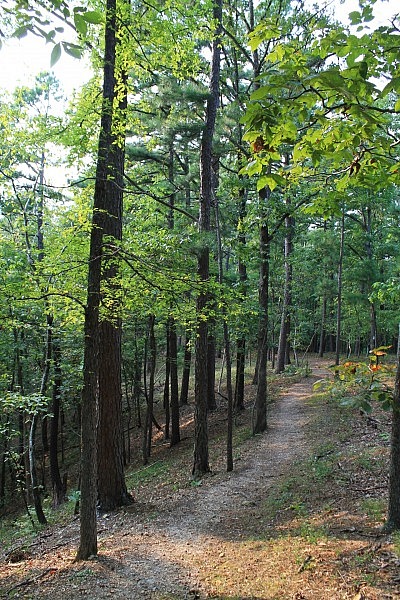 Photo Gallery
Click here or below for full-screen photo gallery.
Maps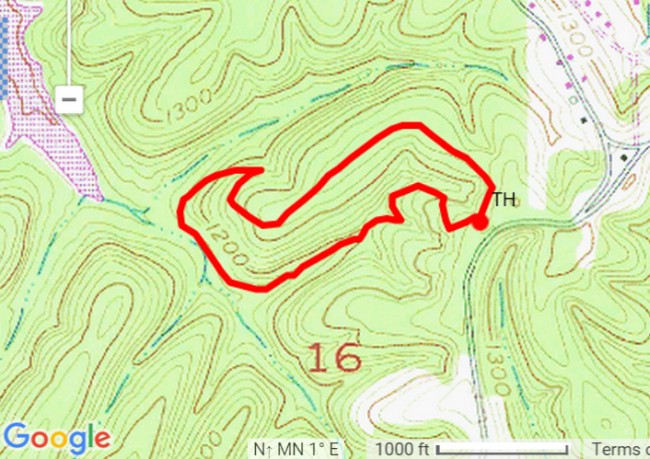 CLICK – Interactive Trail Map