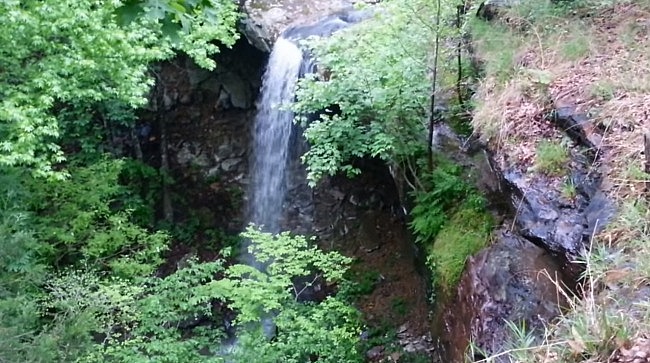 Hideout Hollow Trail is a cool 1-mile trail near Compton (Newton County) in the Buffalo National River. The highlight of the trail is Hideout Hollow, a beautiful valley overlook which during wet times has a 37-foot waterfall.
These are some videos I took of Hideout Hollow Falls back on May 10, 2015.
This first one is of the falls from over on the south side of the hollow.
This next one was taken about six feet from the top of the falls.
This last one was taken about 20 feet from the top of the waterfall.
By the way, I have never been to the bottom of the falls. There is no easy way to get to the bottom from the top.
Check out Brent's profile of the Hideout Hollow Trail here.