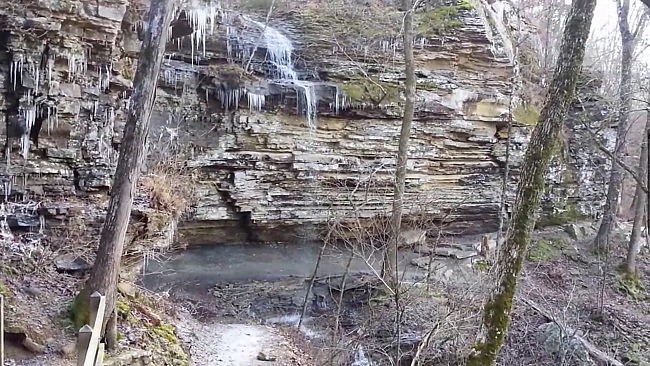 In early January I had a cool (and cold) visit to Twin Falls on the Devil's Den Trail (the cave trail) at Devil's Den State Park (Washington County). It was great to see both branches flowing well, and I got a kick out of the icicles as well.
According to Tim Ernst's Arkansas Waterfalls, Twin Falls has heights of 47 and 56 feet.
These are some cell videos from several vantage points that I took of the falls that morning (January 4). (See this post for photos I took that morning.)
The video above was taken about 10 feet to the left of the main waterfall.
The next video was taken from the footbridge that crosses in front of the waterfall.
This video was taken at the secondary (south) waterfall of Twin Falls.
The last video was taken from a viewing area down below the waterfall.