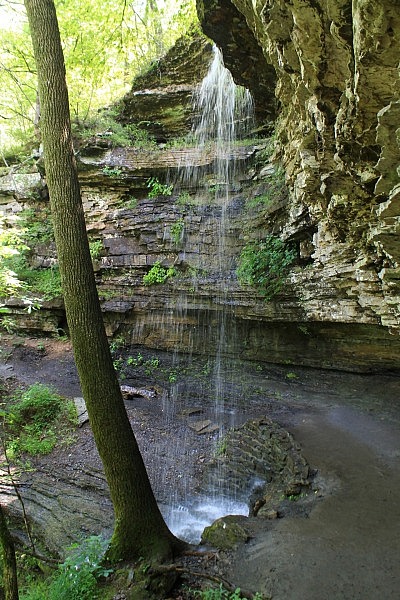 Along with the Yellow Rock Trail, the Devil's Den Self-Guided Trail is a trail you must see when visiting Devil's Den State Park (southern Washington County, Ark.). There are wonderful rock formations and a great seasonal waterfall on this 1.2-mile trail.
It is not a difficult walk. The elevation change is only about 100 feet.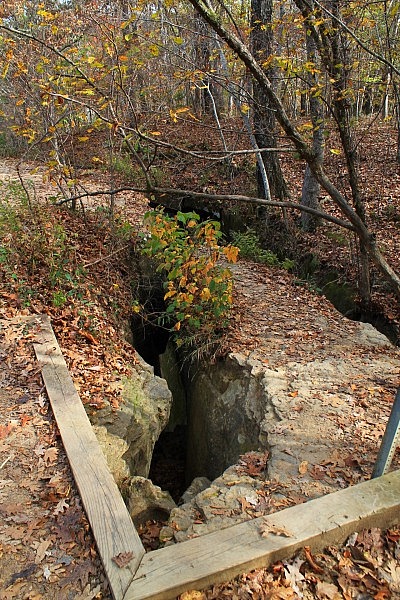 Check out my full profile of the trail here.
These are additional photos from my November 5, 2016 with a few pics of Twin Falls taken on July 10, 2016.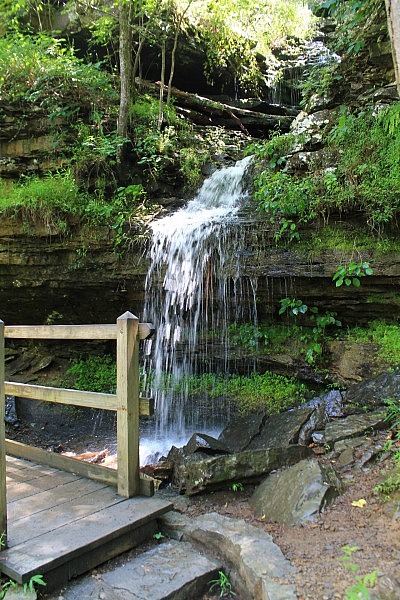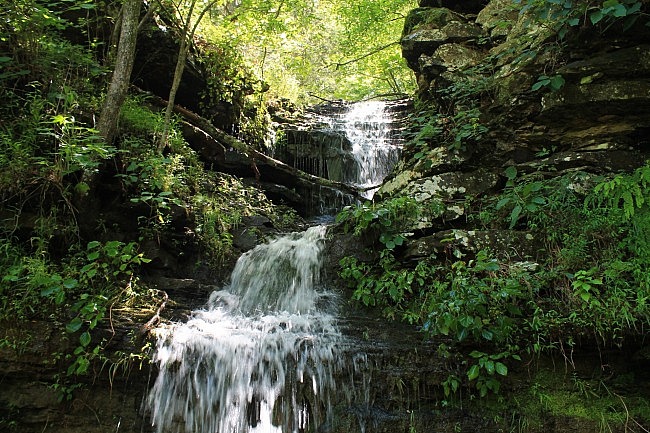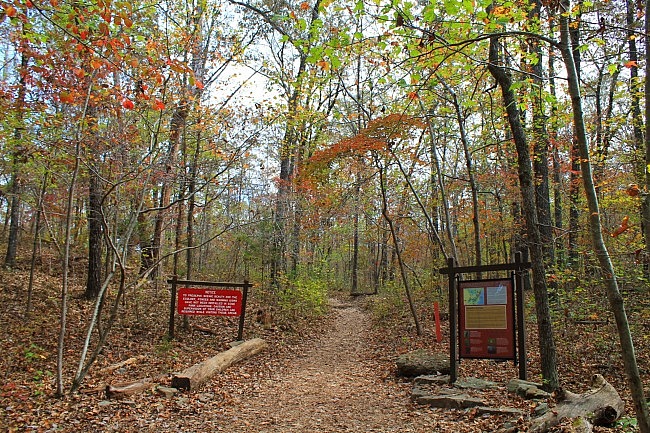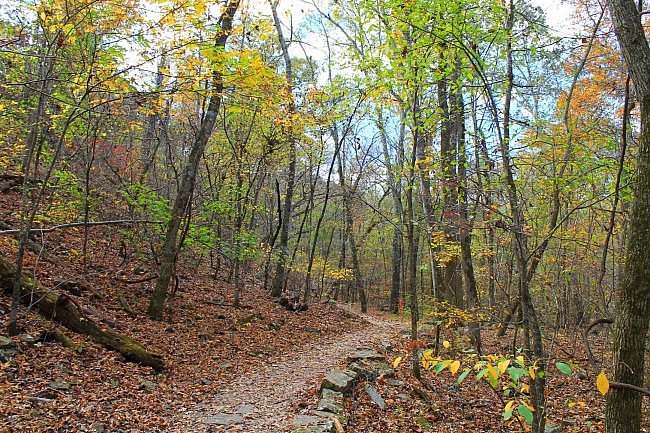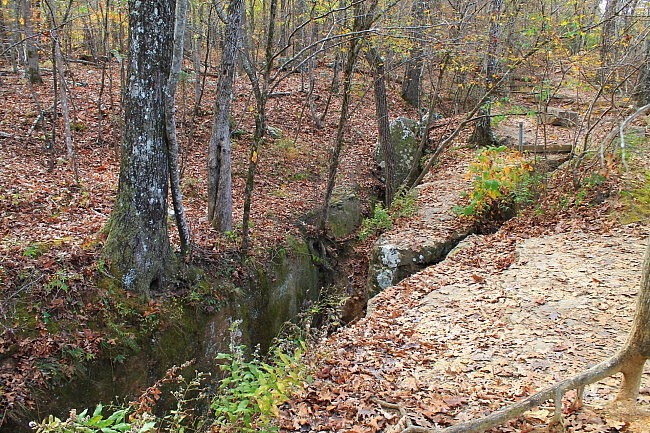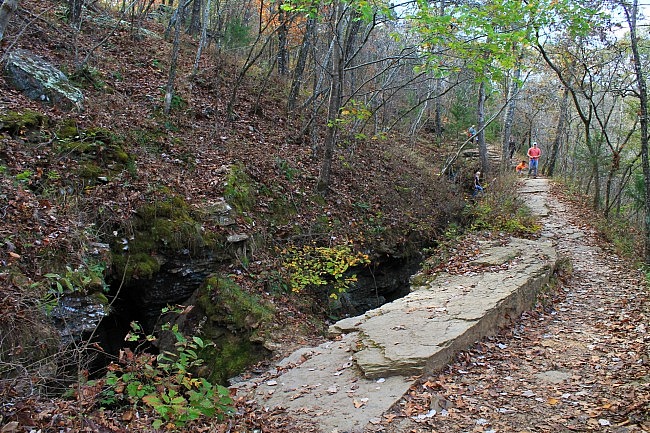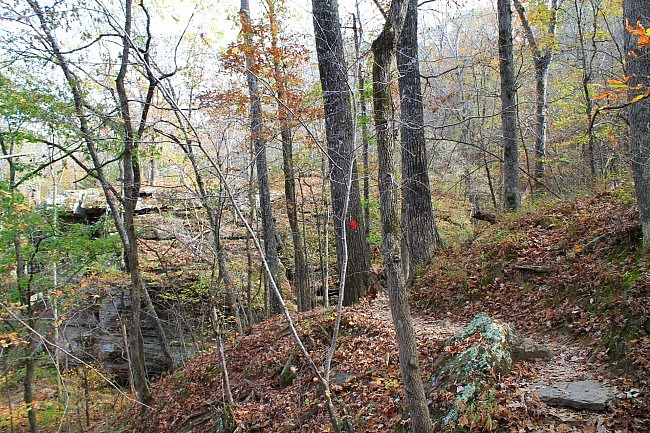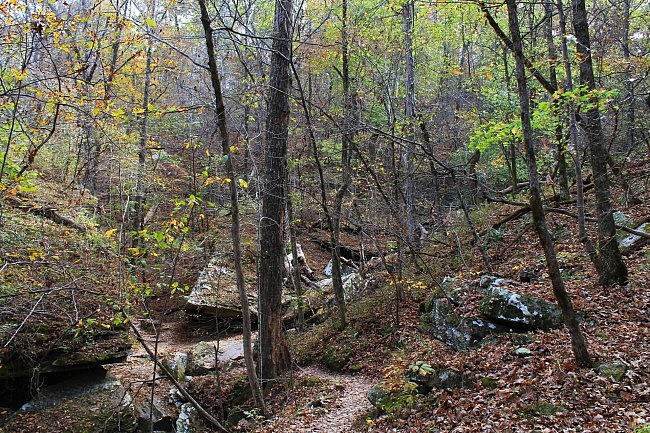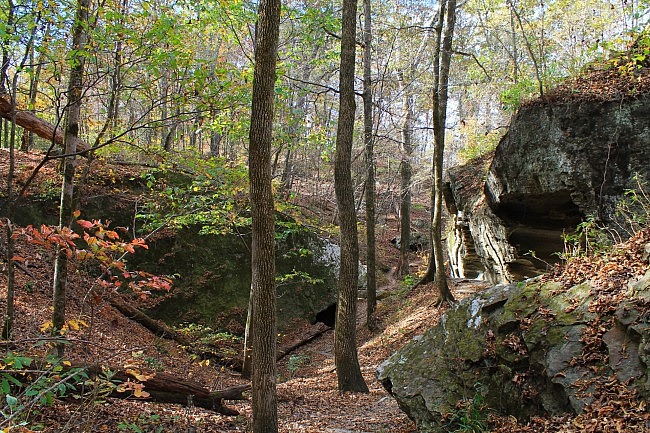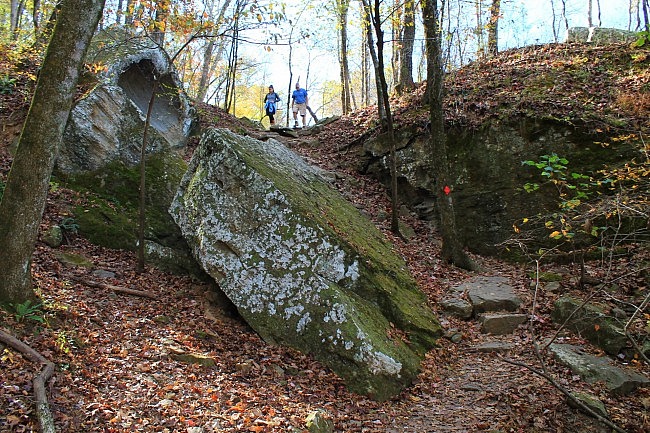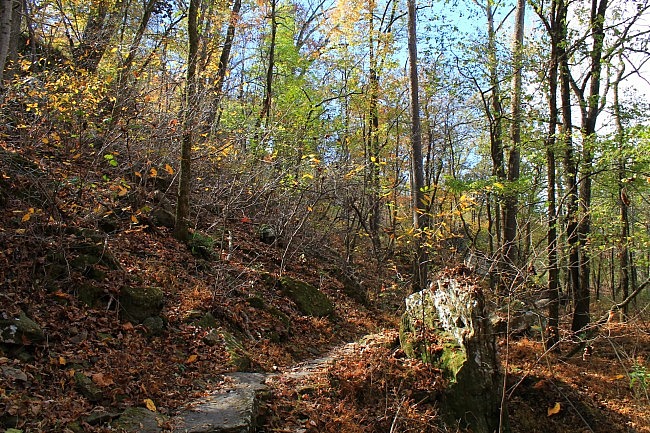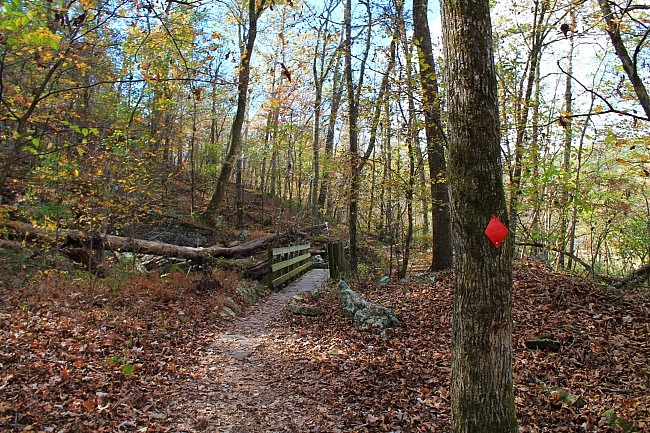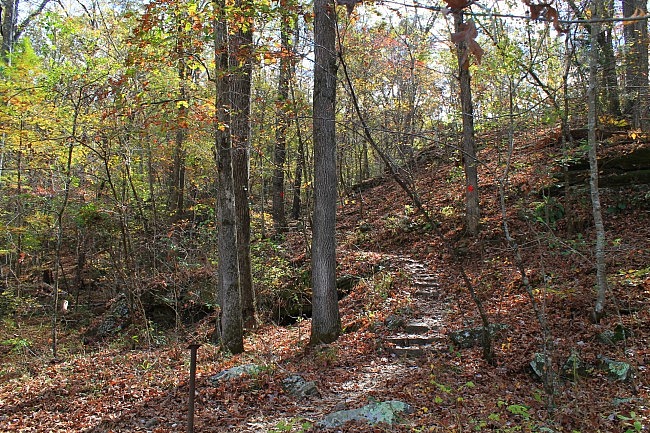 Photos
Click below for full-screen photo gallery.
[Last revised: 8-31-2017]