A few weeks ago, I visited Devil's Den State Park to walk the cave trail. While there, I drove around the park to see if any damage from the spring floods was still visible. Some of it is.
You can still see the demolished suspension bridge over Lee Creek. It had been rebuilt after flooding in 2004. Sadly, it was destroyed again this spring by uprooted trees floating down the flooded creek.
You can also still see quite a few of the uprooted trees in the creek.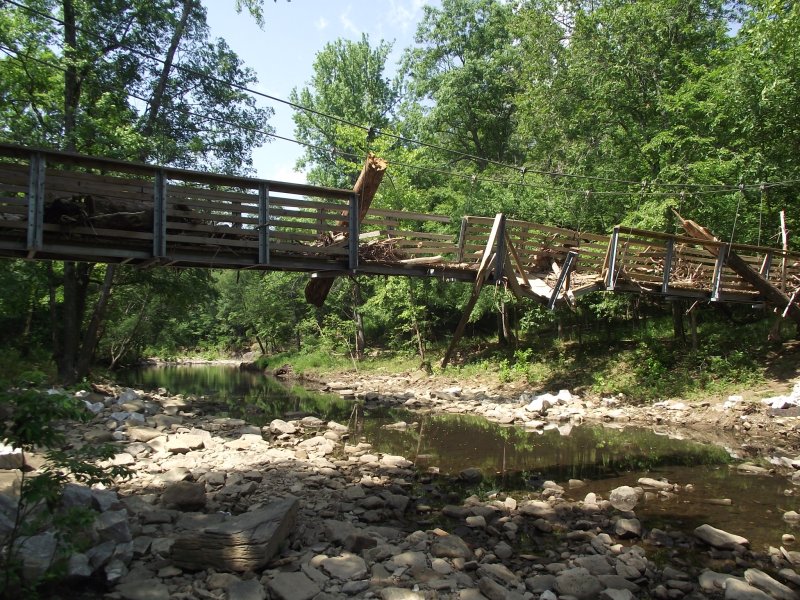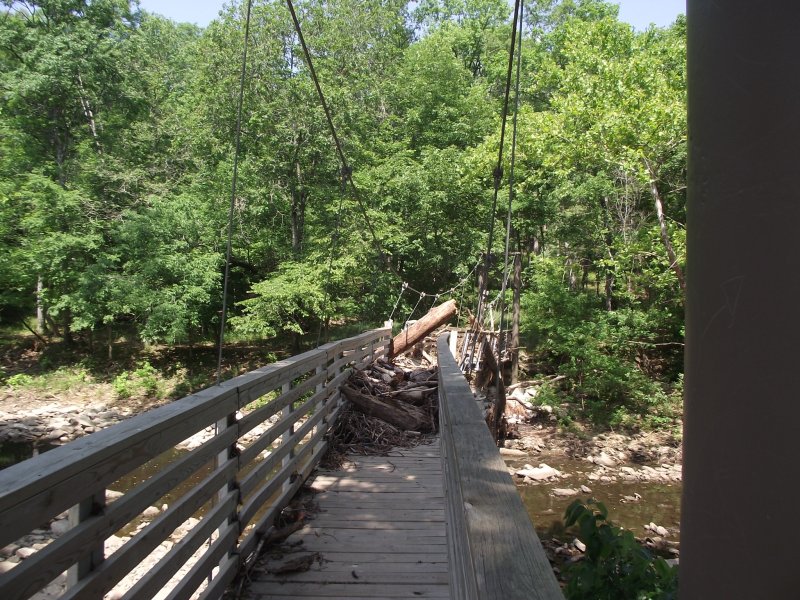 .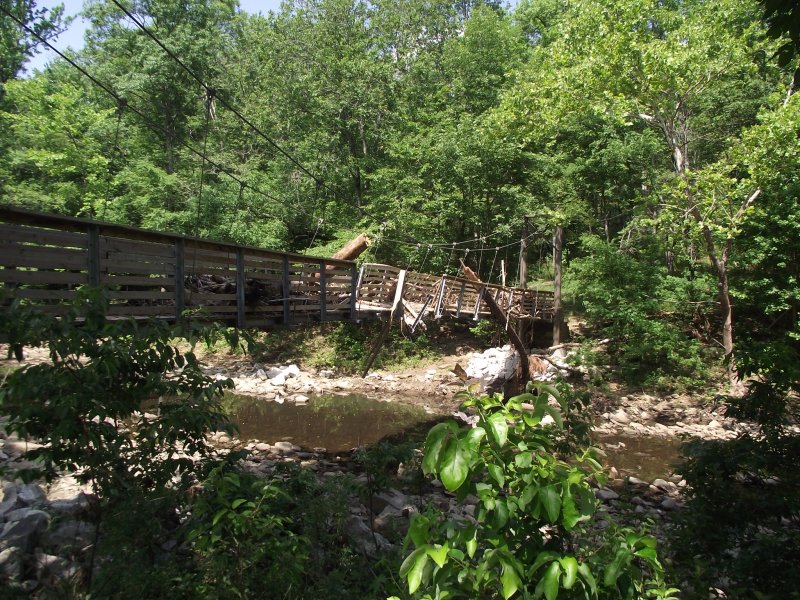 A large swath of Campground A was destroyed in the flood. About half of Campground A had reopened for campers when I visited.
I have posted some photos showing construction work at the campsites and road near Lee Creek, as well as photos showing the suspension bridge damage.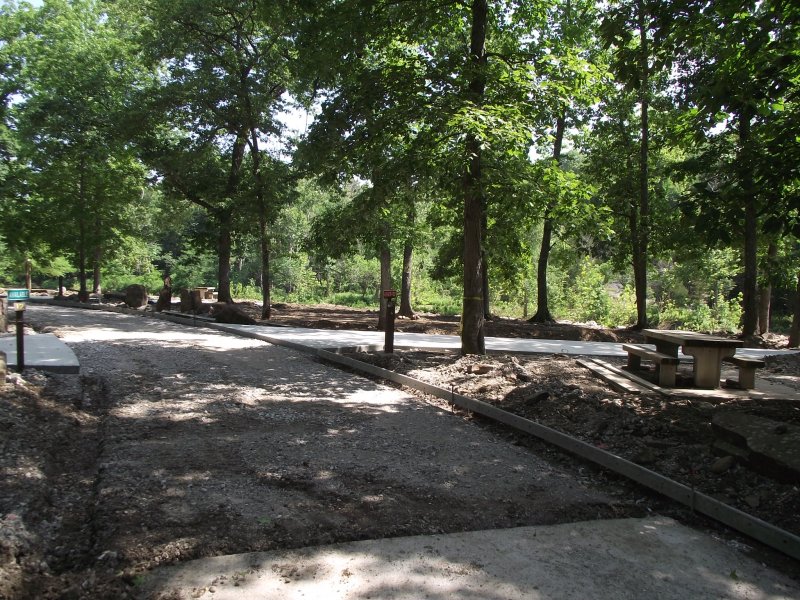 Current info on the park's status is at the Friends of Devil's Den State Park Facebook page.