This past Monday, April 25, there was significant flooding at Devil's Den State Park, Washington County, Arkansas. This was sad news for fans of the park–especially because a lot of repair and restoration has been done at the park since the 2004 flood.
At this point, it appears that there has been no significant damage to the dam as there was in 2004. There is substantial damage at Campground A, at the picnic area, and to the recently rebuilt suspension bridge.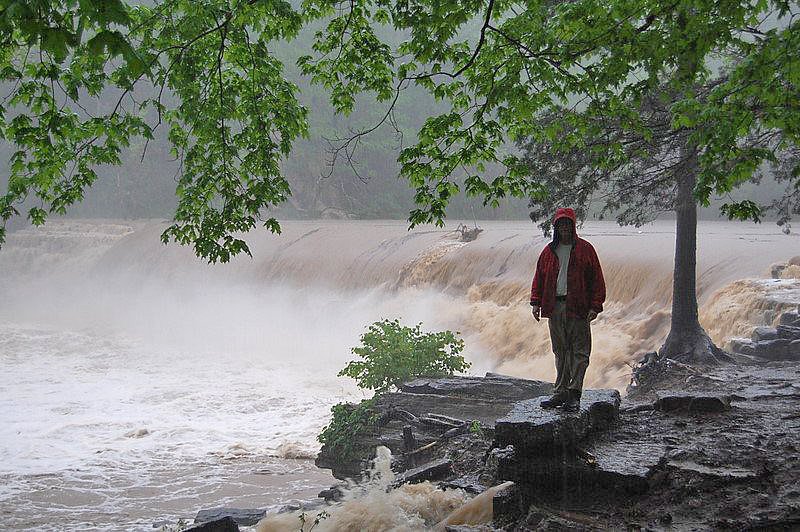 This update on the damage was posted yesterday on the Arkansas State Parks Facebook page:
With the help of the AmeriCorps group, the trail crew and Superintendent Trainee, Justin Huss, much progress has been made in the day use area at Devil's Den State Park.

The area around the boat dock and store has been cleared of 90% of the debris.
The area around the pedestrian suspension bridge and the bridge itself, are being cleared today. We expect the Day Use area to be cleared and ready for use by the weekend. The bridge will still be closed for repairs.
The dam seems to have escaped extensive damage. The best we can tell, there are only a few displaced rocks along the top and one seems to have been moved at the bottom. As the water level continues to drop, we will have better views to continue checking the dam condition.
We plan to start clearing camp area A next week and hopefully, have it back in operation in a couple of weeks. Other camping areas were unaffected.

Thanks to the park staff, we had no injuries during the flooding and the park will be ready for business as usual this weekend with only a few minor closures. Most of the trails are still open (Fossil Flats Trail is closed).
I have posted a couple of photos from the ASP Facebook page taken by retired park interpreter, Harry Harnish. There are more here.
The 5News website has an article on the flooding here and a photo gallery of some of the damage here.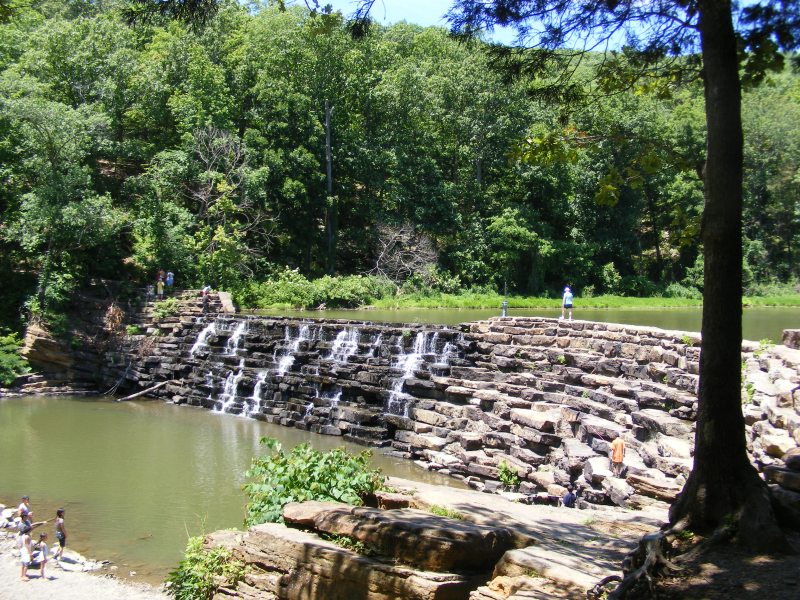 Below are some videos posted on YouTube showing some of the flooding at Devil's Den.
[youtube http://www.youtube.com/v/DeSVOYIOppU]
[youtube http://www.youtube.com/v/QkrtxjKpeyk]
The video below shows some of the flooding in Campground A during the weekend of April 23-24.
[youtube http://www.youtube.com/v/UsGgsTBAD9k ]
You can get more updates on the park's status at the Friends of Devil's Den State Park Facebook page.
[Update 2011-07-23: Some photos of the 2011 flood damage are at this post.]
[Updated: 2011-05-01]