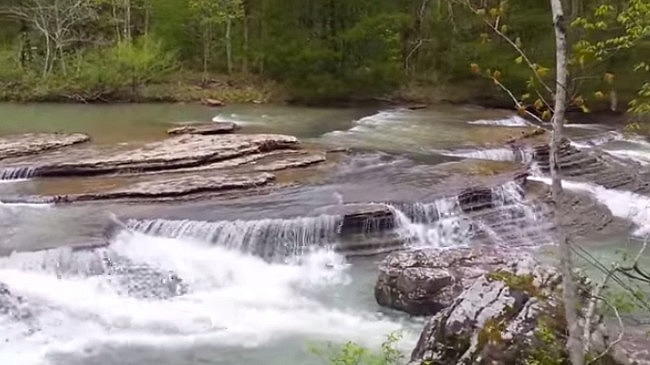 Six Finger Falls in the Ozark National Forest (southwest Searcy County, Richland Creek Wilderness) is a really cool set of cascades on Falling Water Creek, just down the road from Falling Water Falls.
The falls is formed by an area where Falling Water Creek flows over six finger-like layered rock formations that span the creek.
These are three videos I took of the falls on April 18 of this year. They were taken from the east side (the road side) of the creek.
Especially thanks to quite a bit of recent rain, it was an impressive sight.
For photos, directions, and more info about the falls, check out Brent's Six Finger Falls post.