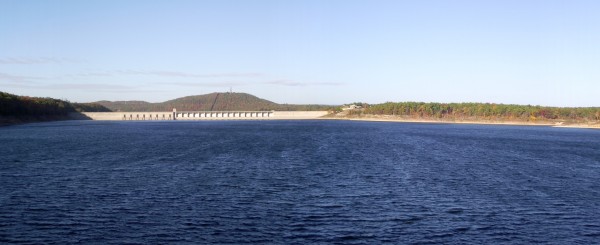 The Lakeside Trail at Bull Shoals-White River State Park is short but very pretty. The wooded trail starts at the back of a picnic area about a mile east of the south end of the dam. (The campground area is on the west side of the dam.)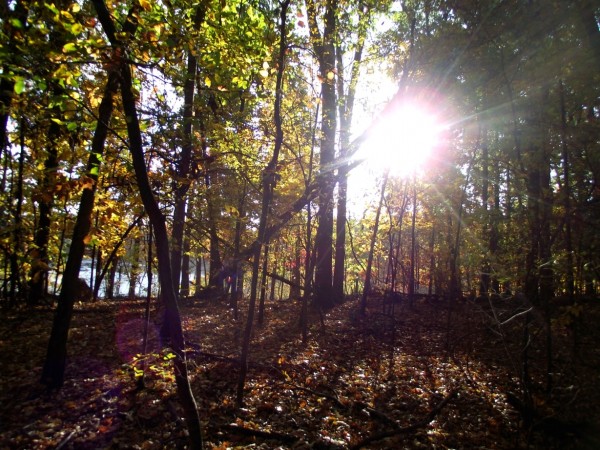 It is an easy walk with not much elevation change. There are some nice views of the lake. The best is at an overlook area about halfway through the trail.
Bull Shoals Lakeside Trail Map
Click here for full-screen trail map.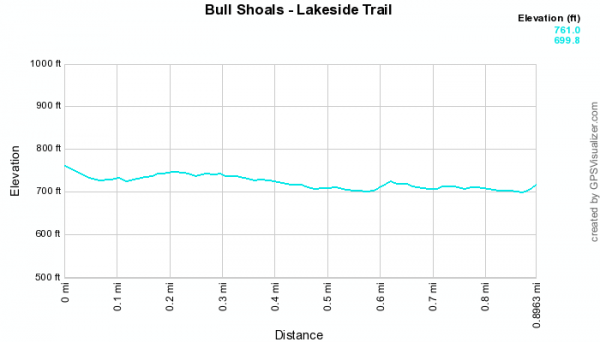 It was a beautiful fall morning when I walked the trail during sunrise last October.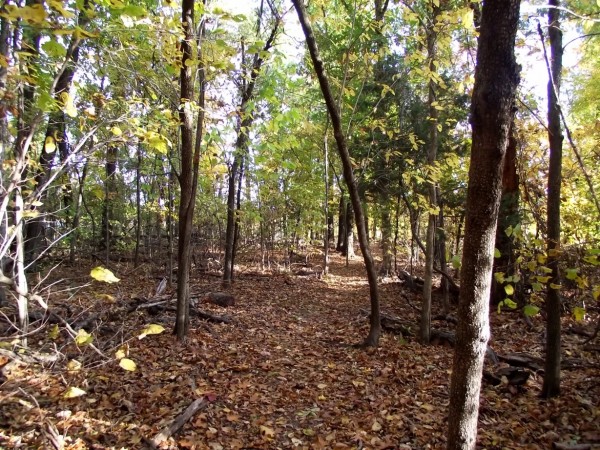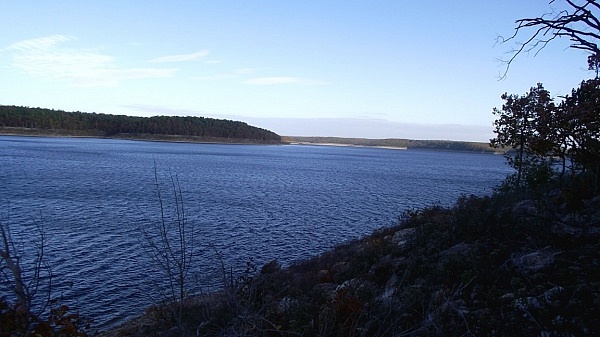 I discovered something about my camera on this hike. It has a hard time taking panoramic photos of a lake with choppy water. (That may be true for all cameras with panoramic capabilities. After all, when the water on the lake is choppy, its appearance is constantly changing.)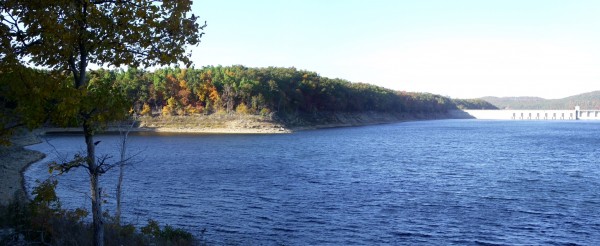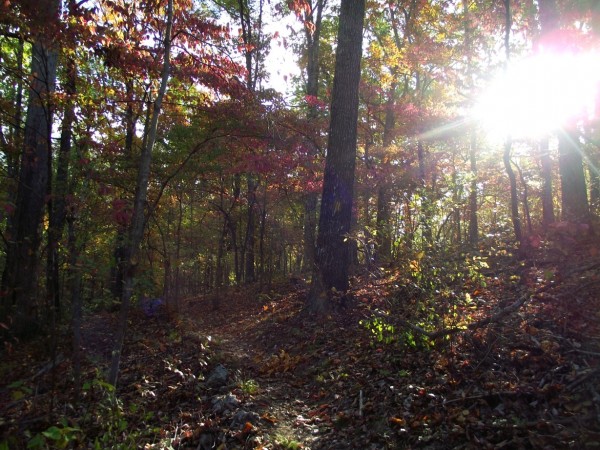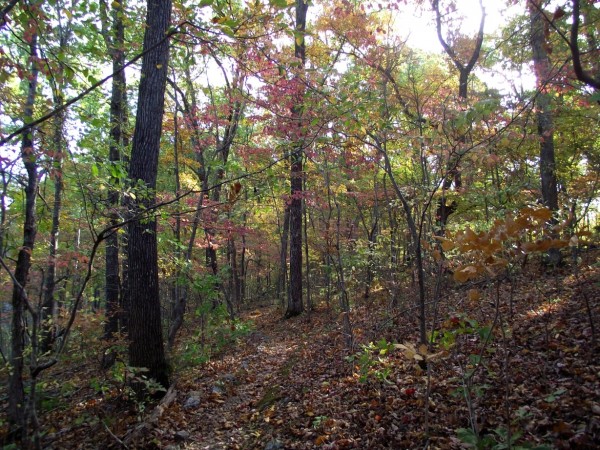 Bull Shoals - White River State Park - Lakeside Trail

Location
Baxter County, Arkansas
Directions
The trailhead is at a picnic area on Highway 178 about 1 mile east of the south side of the dam. Yellow blazes.
Length/Type
1 mile semi-loop
Other permitted usage?
Pets on leash.
Difficulty
Mildly challenging (2 of 5)
ATT Cell Coverage?
Yes
Official Info - Phone/Links
870-445-3629
Official Website. Official Bull Shoals-White River Trail Brochure (pdf)
Weather/Conditions
Low 50's, light wind.
Date Hiked
10-19-2012
As usual, I have posted some of my photos and a gpx map made from my gps data. You can click the photos for a larger view.
Click here for gpx file download.
Enter your location to get directions to the Bull Shoals White River State Park picnic area (where the Lakeside Trail begins):
Photo Gallery
Click here or below for full-screen photo gallery.