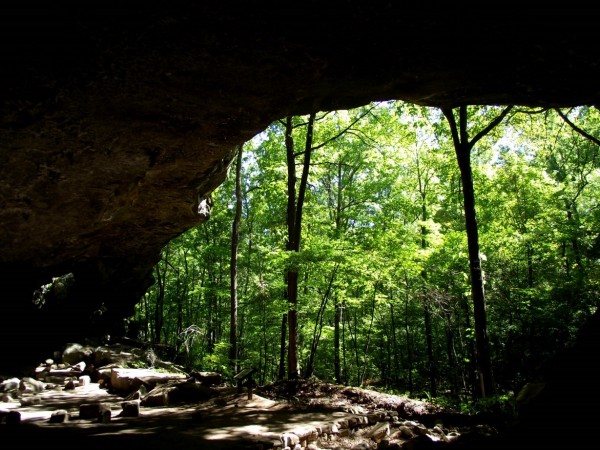 I love it when I'm hiking and see something really special that I was not expecting. That's what happened for me when I first hiked the Indian Rockhouse Trial at the Buffalo Point campground (Buffalo National River).
I knew there were several points of interest along the trail including a waterfall, a closed mine entrance, a "Natural Bathtub," and something called an "Indian Rockhouse." But I did not realize until I got to it that the Indian Rockhouse was a huge overhang cave.
This is a cool trail.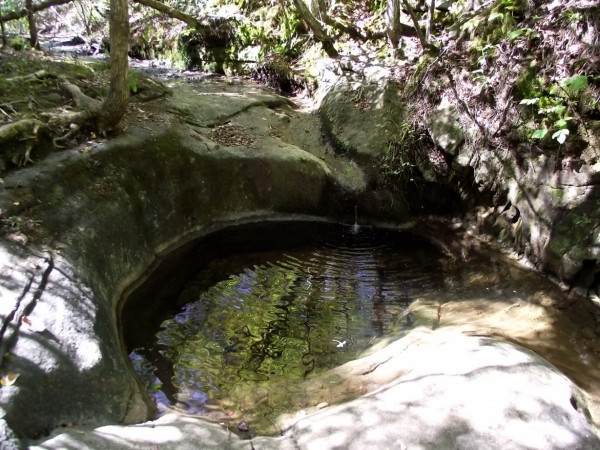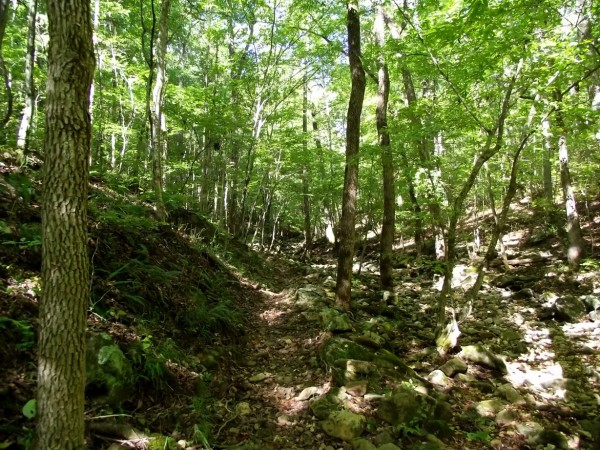 The Indian Rockhouse Trail is a 3-mile loop that starts across the road from the main Buffalo Point trailhead, about a quarter-mile east of the ranger station. Among the trail highlights are the Indian Rockhouse, a Natural Bathtub, sculptured rock, a waterfall, and an abandoned mine entrance. And there are very scenic stretches of the trail that run along Panther Creek.
Incidentally, Buffalo Point is the most developed campground in the Buffalo National River. Prior to being acquired by the National Park Service, it was Buffalo River State Park.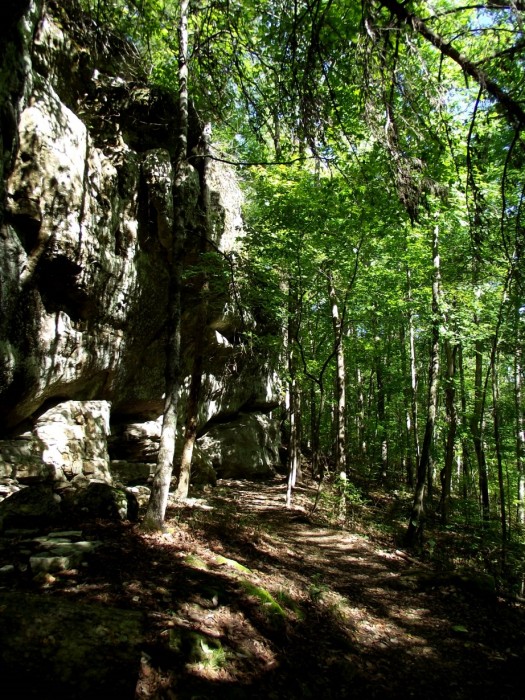 Most of the trail is not very difficult, but there is some significant climbing toward the end. There is about a 400-foot elevation change in the descent down to (and ascent back from) Panther Creek.
As with many of the Buffalo National River Trails, there are just enough blazes to ensure you can follow the trail. And there are some helpful signs pointing to some of the trail's highlights (e.g., the Natural Bathtub, the Indian Rockhouse).
The photos here are some I took when I first hiked the trail in September 2012. Unfortunately, there was only a trickle of water on the waterfall, so I don't have any pictures of it here.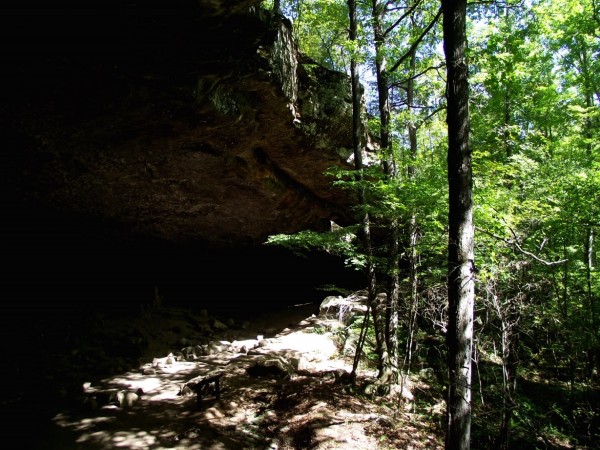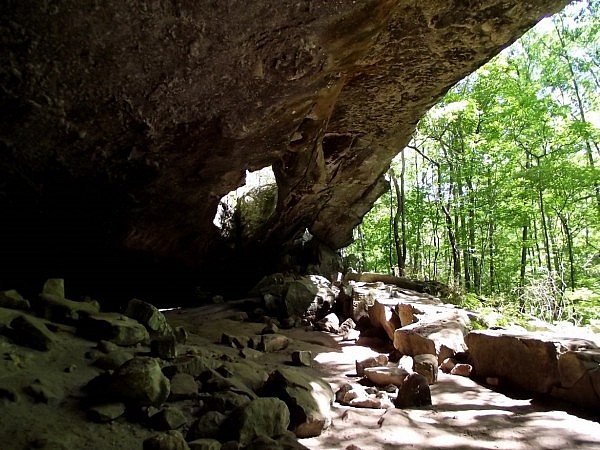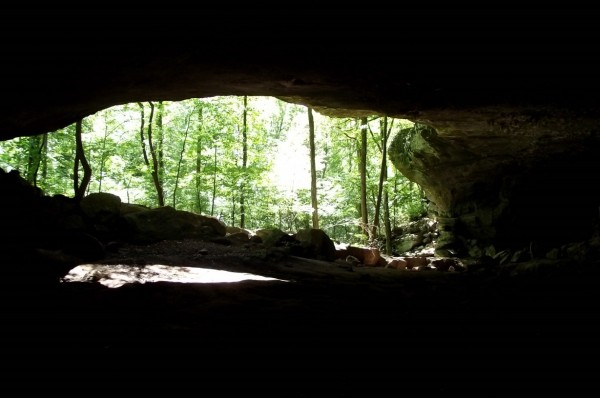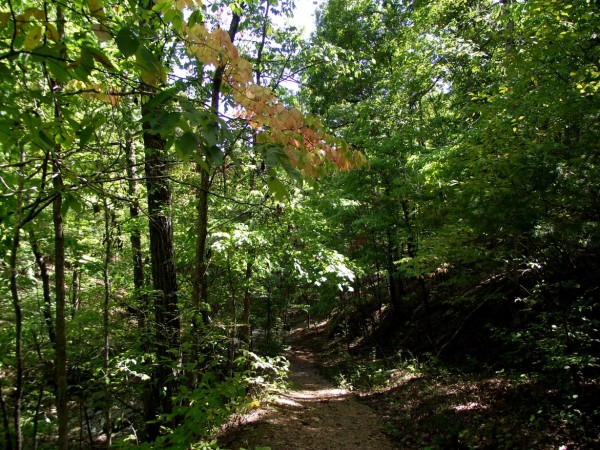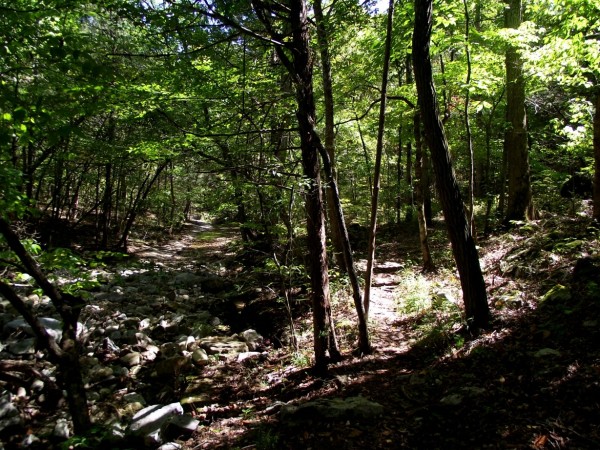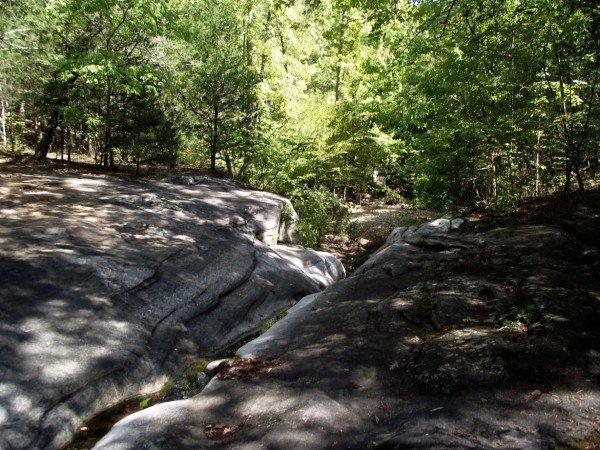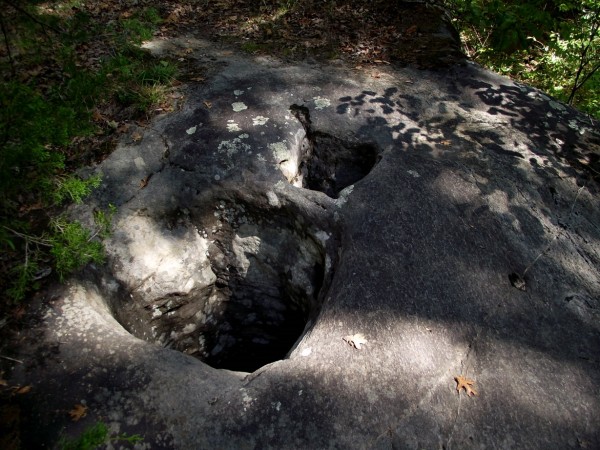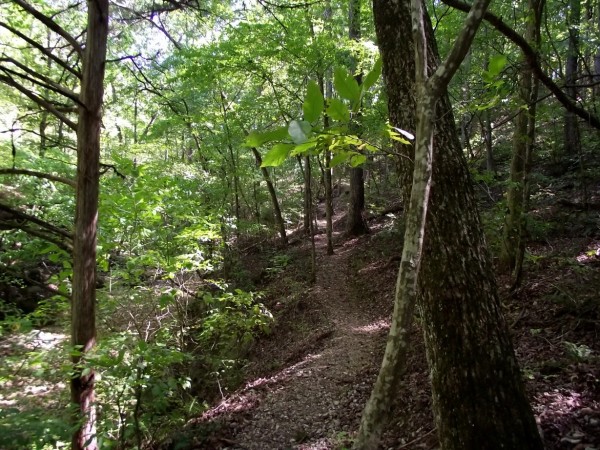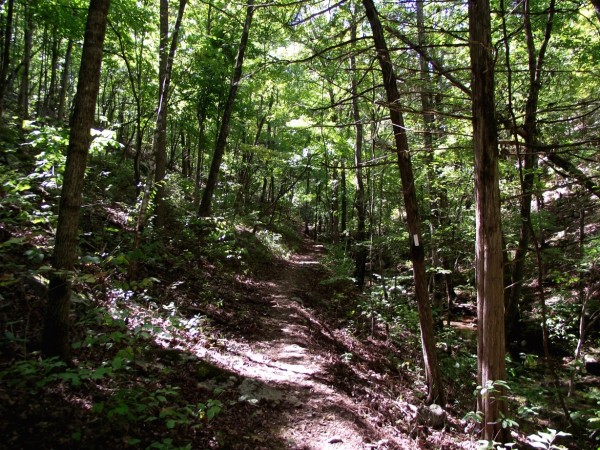 Maps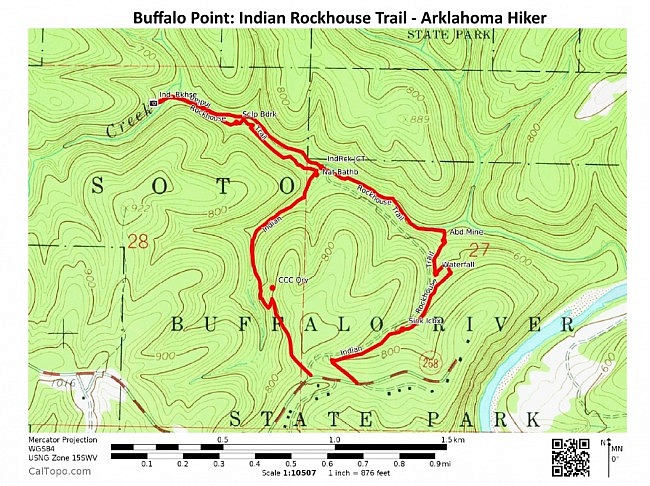 [Interactive trail map – click here.]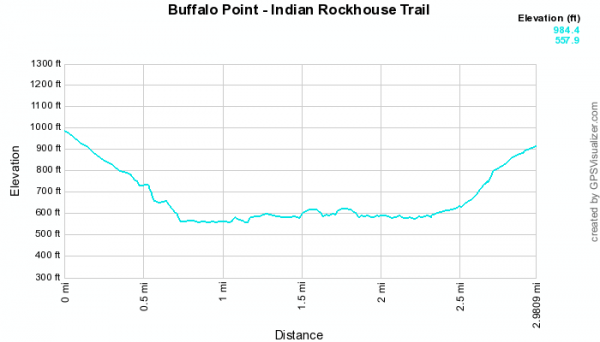 Indian Rockhouse Trail (Buffalo River)

Location
Buffalo Point Campground, Marion County, Arkansas
Directions
The trailhead (with parking) is on Highway 268 (the main road) about 200 yards past the ranger station. The trail starts across the road from the parking.
Hike Length/Type
3 mile loop
Other Permitted Usage
None
Difficulty
Moderate (3 of 5)
ATT Cell Coverage?
10% or less.
Official Info - Phone/Links
(870) 439-2502 Website. Official Trail Brochure.
Weather/Conditions
Sunny, mid-60's
Date Hiked
9-22-2012
Click here for gpx file download.
Check out this post with more photos I took of the Indian Rockhouse.
Here are links to the NPS official Indian Rockhouse Trail brochure pdf and a pdf map of the Buffalo Point campground.
Enter your location to get Google directions to the Indian Rockhouse Trail at Buffalo Point campground: