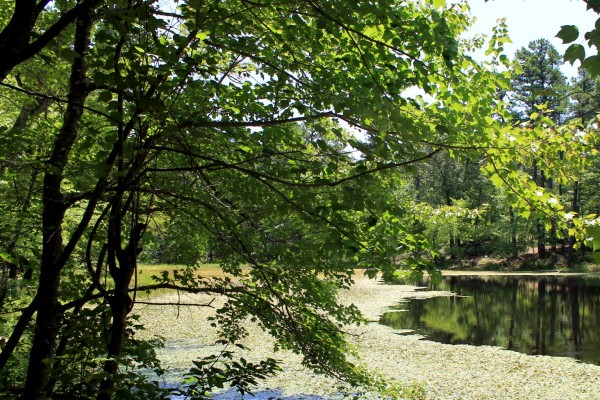 Back on July 13, I hiked the Rough Canyon Trail at Robbers Cave State Park. It was probably my 4th or 5th time to walk the trail.
This 2.9-mile loop trail in the San Bois Mountains is a nice hike. (The trail map and elevation profile is in this post.) It is nearly all wooded, has lots of interesting rocks on and around the trail, and some moderate hill-climbing.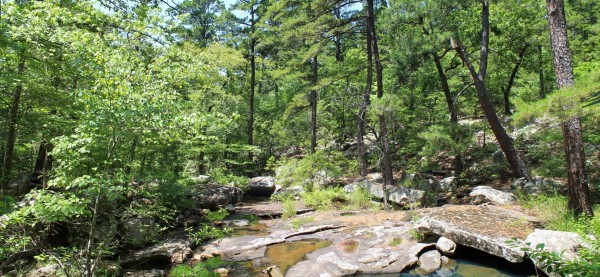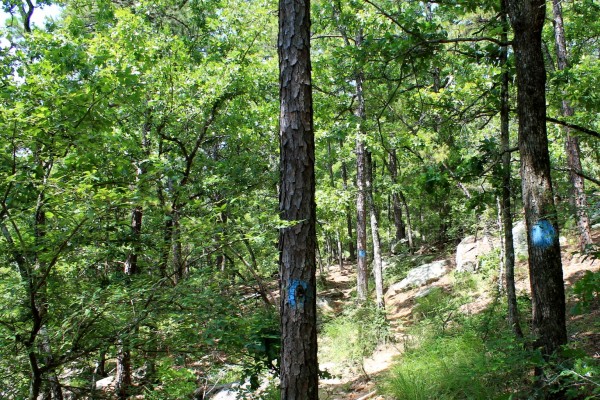 When water is flowing, the prettiest area along the trail is the half-mile stretch that runs along Rough Canyon (a scenic stream valley). Particularly during leaf-off, there are some very nice views through here, and the stream (or creek) that runs through it is great.
Lost Lake, which appears to be a man-made recreation lake that is no longer in use for that purpose, is also quite pretty.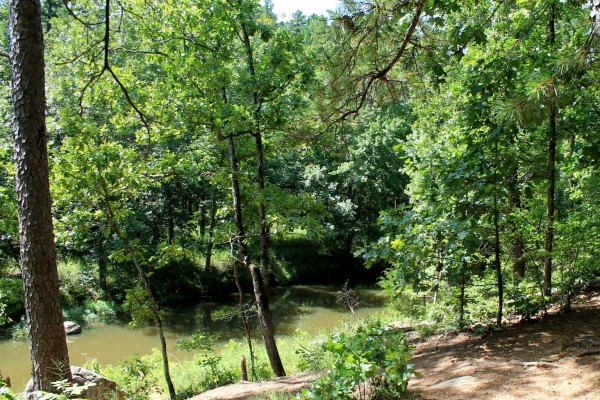 These photos are from my July 13 visit.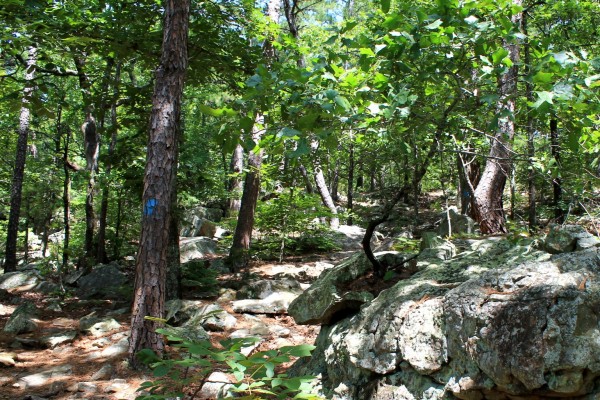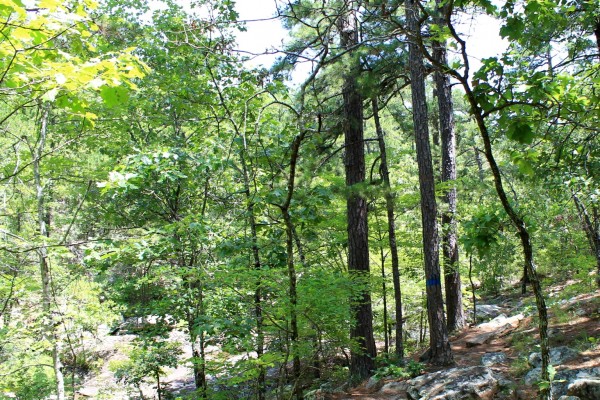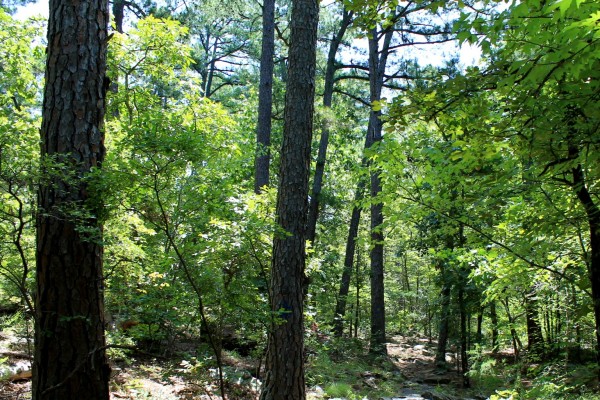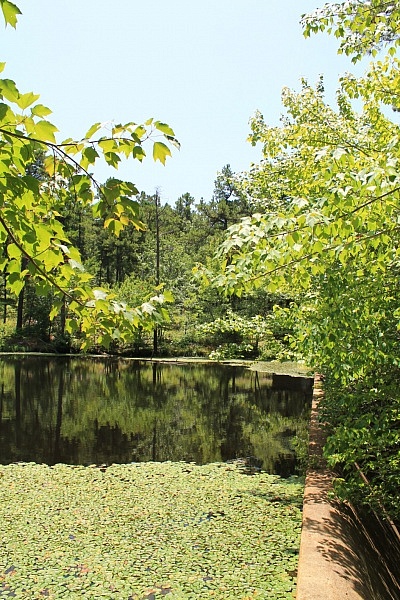 Photo Gallery
Click here or below or below for full-screen photo gallery.