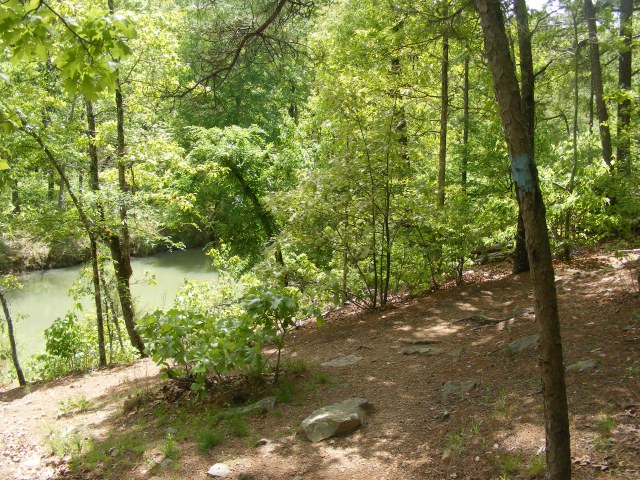 Back in February, I hiked the Cattail Pond Loop at Robbers Cave State Park.
I will be getting photos and more information about the trail posted soon, but I wanted to go ahead and post the gpx trail map I made and the elevation profile.
Most of this loop is the same as the Rough Canyon Trail (see post here). However, when you get to the Rough Canyon area, you will need to follow the double-blue (two blue dots) blazes.
While the Rough Canyon Trail stays on the south side of the canyon, the Cattail Pond Loop crosses the creek and heads uphill to Cattail Pond. It then turns east for a ways, and then back south until meeting up again with the Rough Canyon Trail.
The total loop is about 3.9 miles, about a mile longer than the Rough Canyon Trail.
Robbers Cave Cattail Pond Trail Loop Map
Click here for full-screen trail map.