The 2.5-mile segment of the Ouachita Trail from Winding Stair Trailhead to the saddle around mile point 25.8 is a cool one. It's on Winding Stair Mountain (Ouachita National Forest, LeFlore County, Oklahoma) and goes to the highpoint (at 2,450 feet) before heading downhill to the saddle.
Most of the climb to the highpoint is on a road trace, but it was a really cool walk on December 30 with the snow-covered trees.
The trek down to the saddle was also pretty cool. It's a long series of switchbacks with really interesting topography and some pretty views during leaf-off.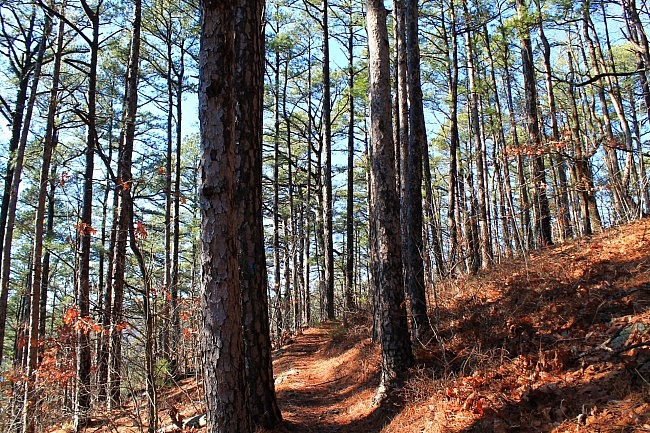 If you do it as an out-and-back as I did, it's pretty vigorous 5-mile hike with 1,200 feet of elevation gain.
You can see my trail profile in this post. These are additional pics from my December 30, 2015 hike.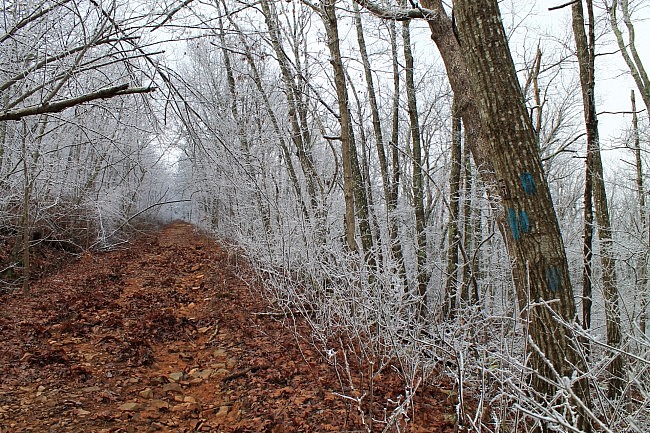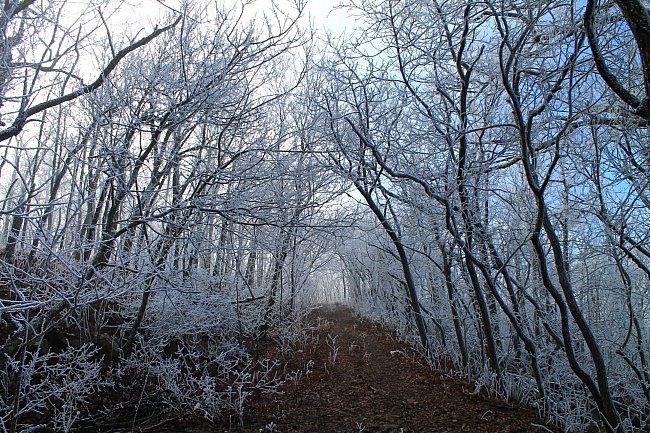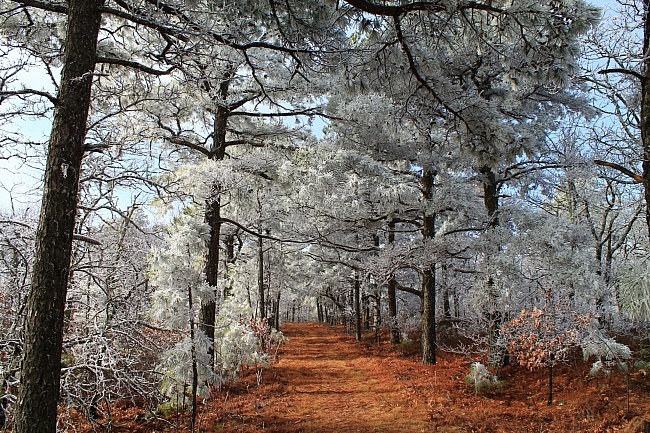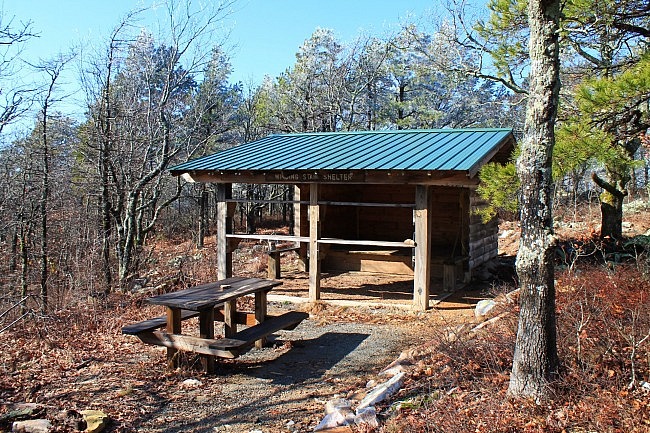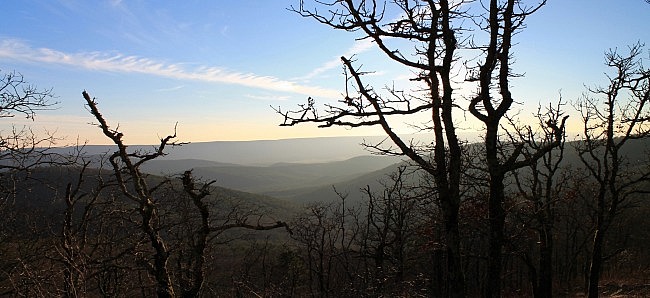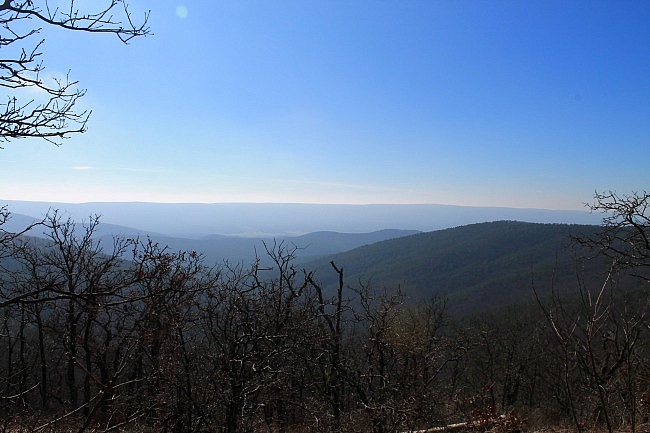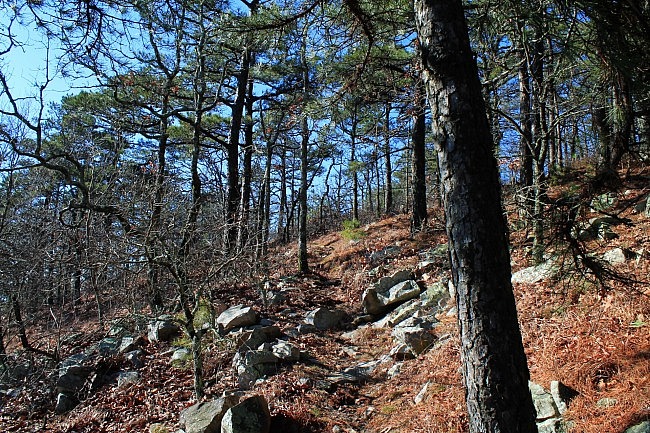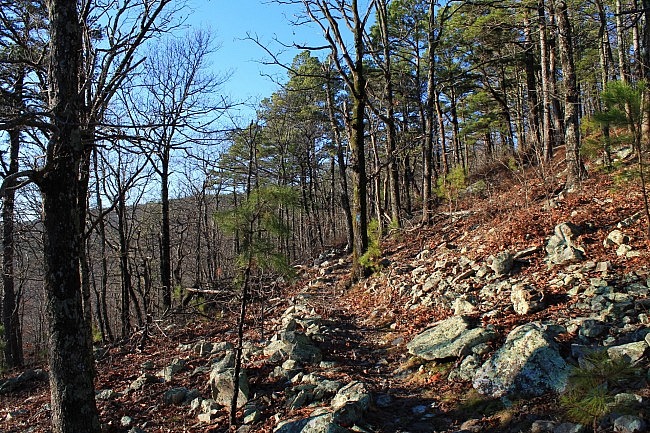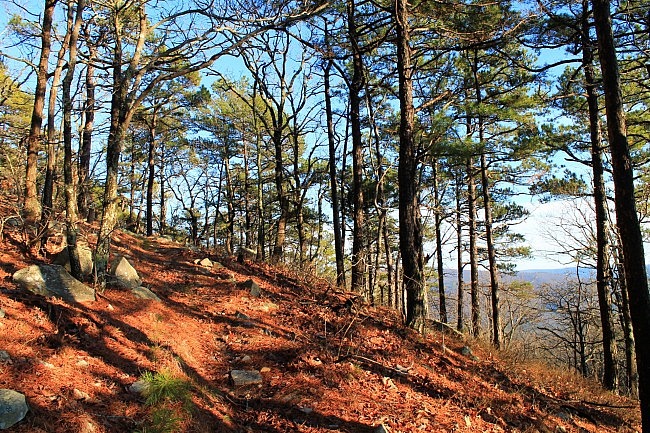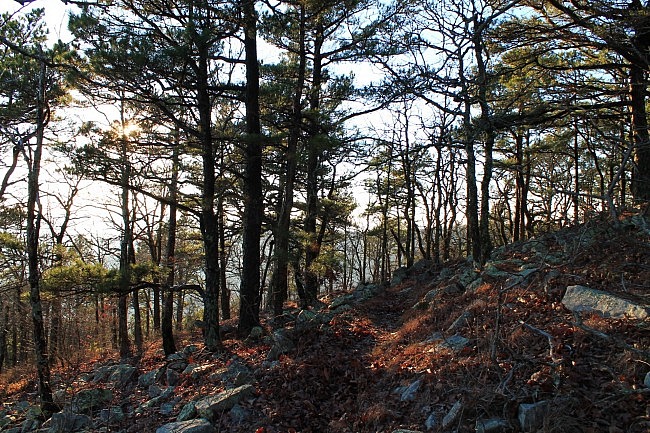 Photo Gallery
Click below for full-screen photo gallery.