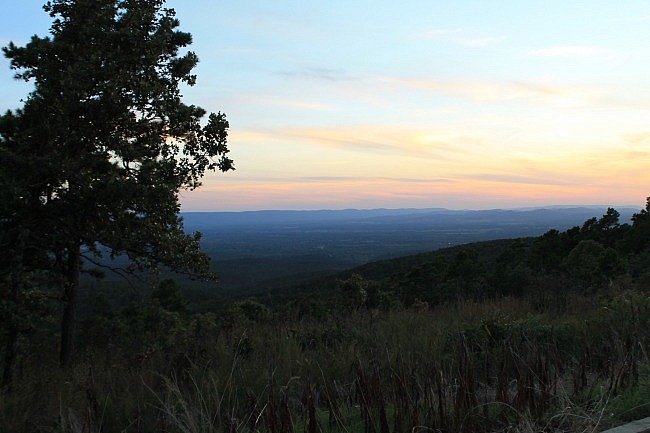 The 3.5 mile stretch of the Ouachita Trail from the Potato Hill Vista spur to Forest Road 6010 is a pretty cool one. There are a number of nice vistas and several areas with interesting rocks. This segment has a moderate amount of climbing.
The trail profile I did from my October 3, 2015 hike is here.
In this post, I have some additional photos I took that day on the trail and at the nearby Potato Hill Vista (accessible via the .1-mile spur from the OT).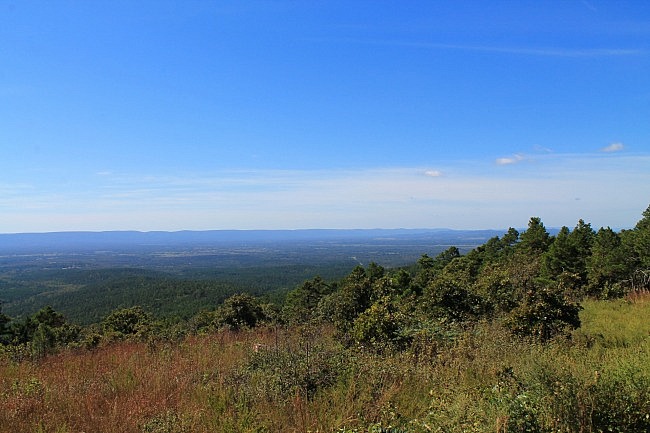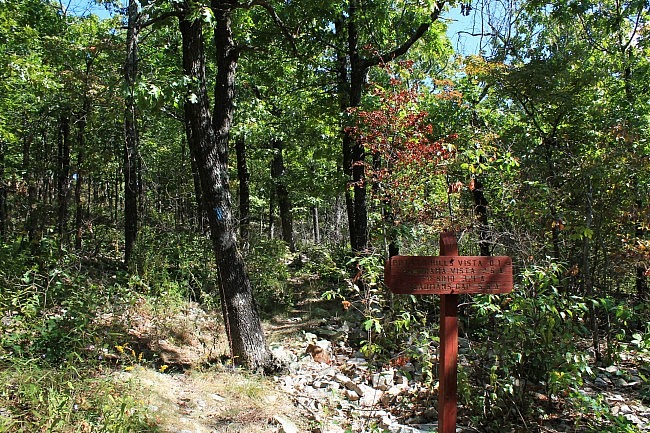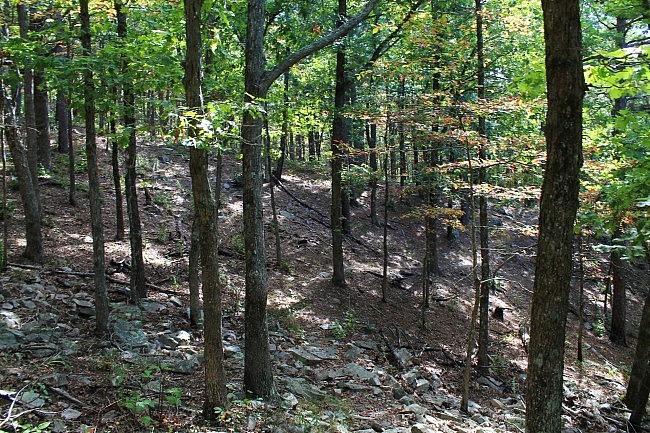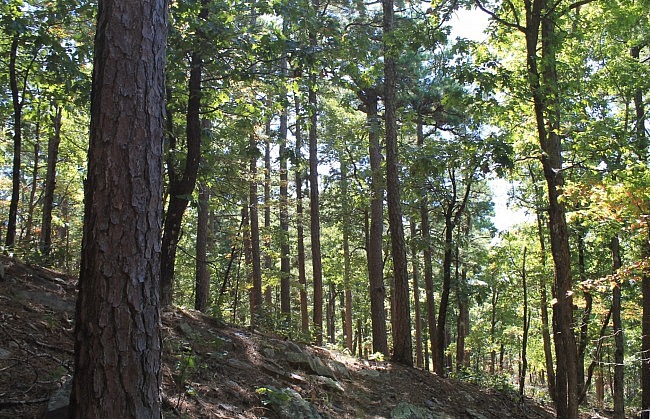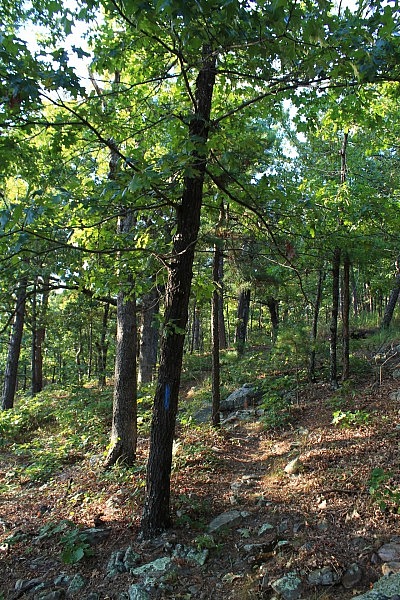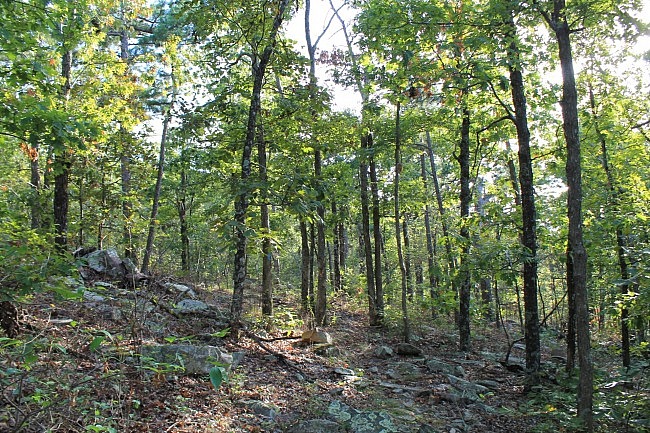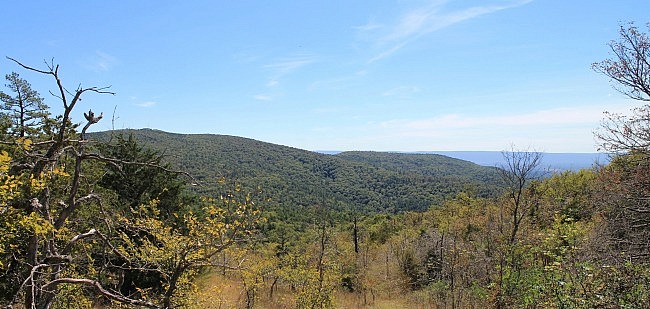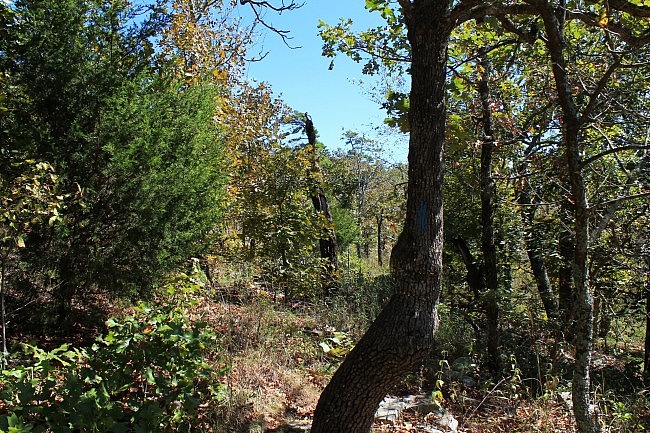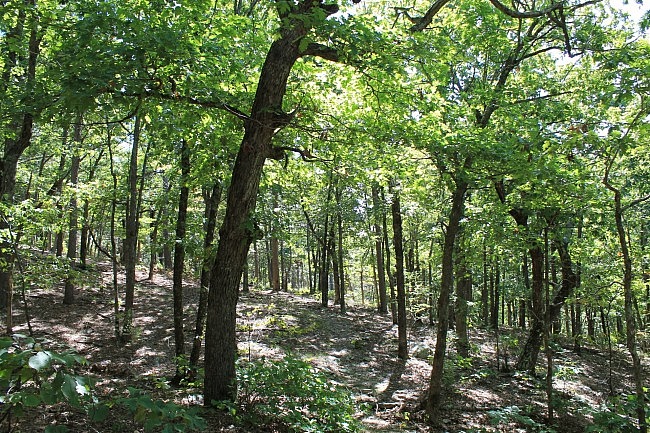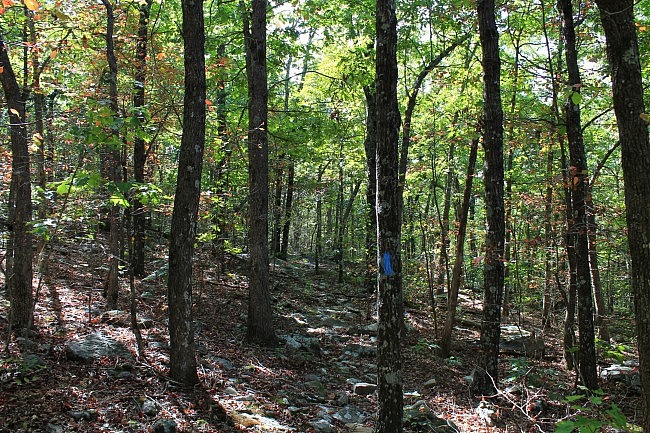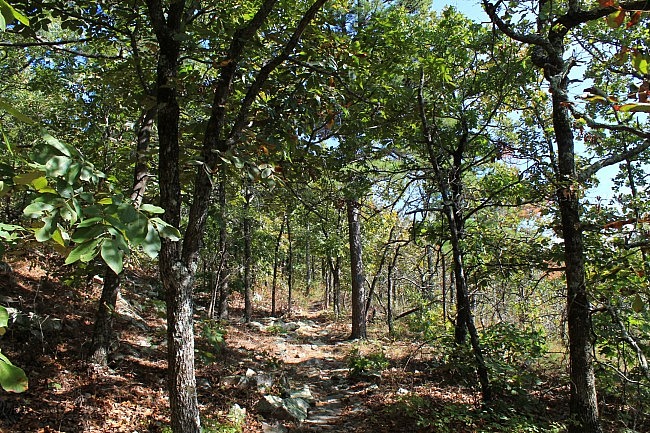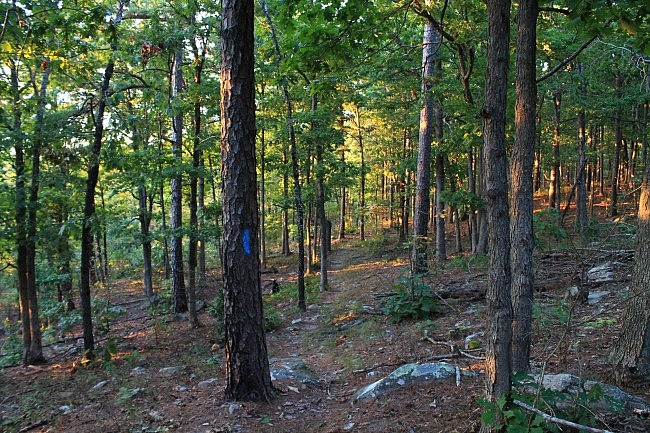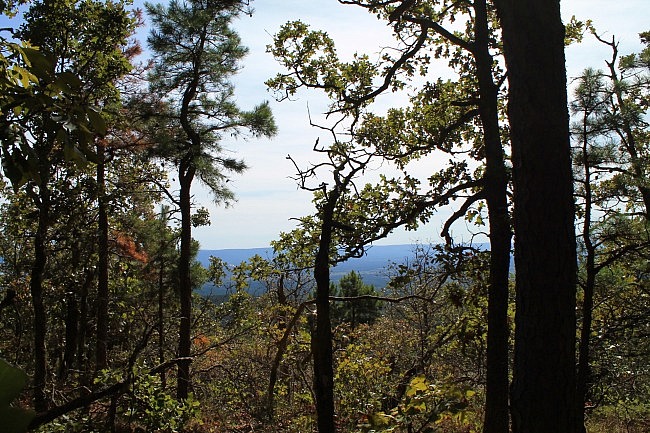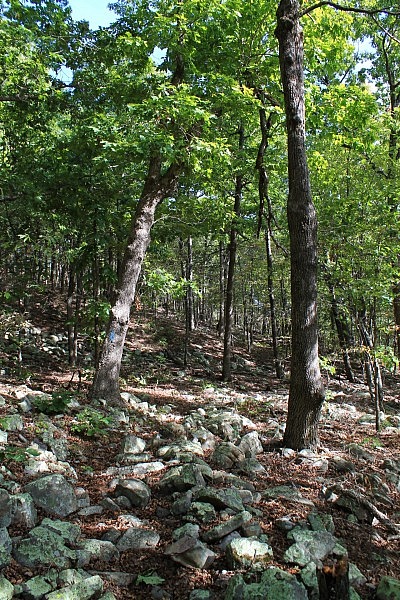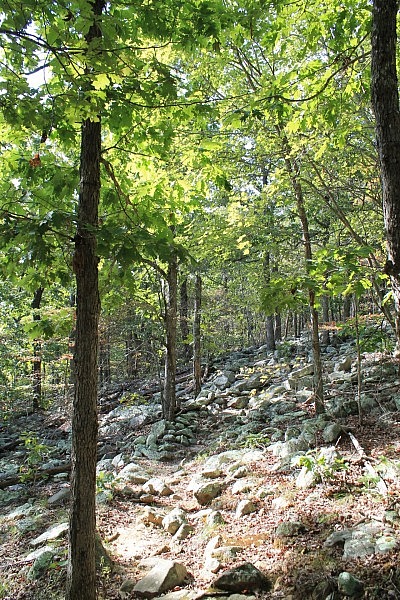 Photo Gallery
Click below for full-screen photo gallery.