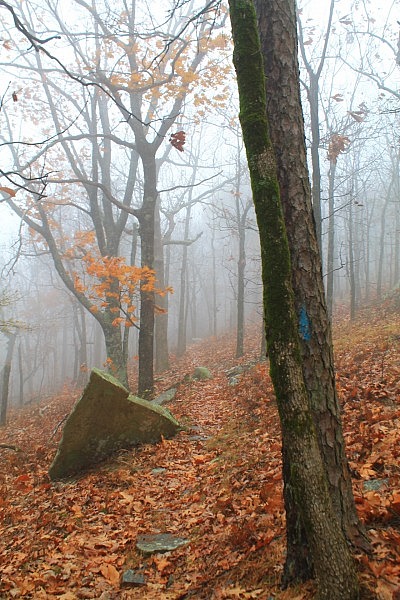 Back on November 26, 2015, I had a cool hike doing the 2.2-mile segment on the Ouachita Trail in LeFlore County, Oklahoma, from Deadman's Gap (mile point 8.0) to Forest Road 6010 (about mile point 5.8).
This 2.2-mile segment of Section 1 of the Ouachita Trail (Ouachita Forest, LeFlore County, Oklahoma) runs from Forest Road 6010 to Deadman's Gap (mile point 8.0). At that point, the OT crosses the Talimena Scenic Drive (Highway 88) over to the north side of Winding Stair Mountain.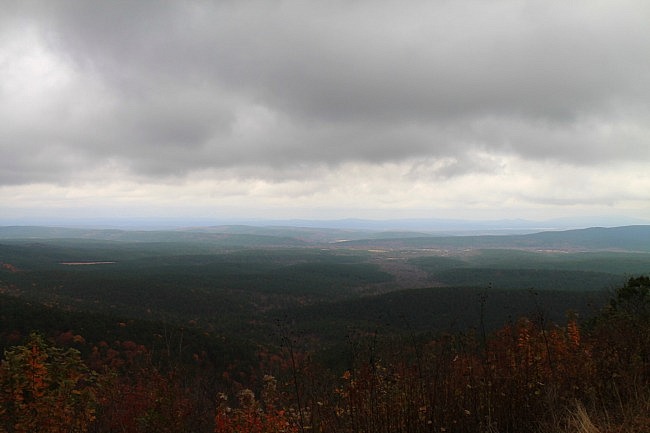 As I discussed in my trail profile here, this is a pretty cool (but vigorous) stretch with some nice scenic spots and pretty south-facing views.
These are some additional pics from my late-November hike.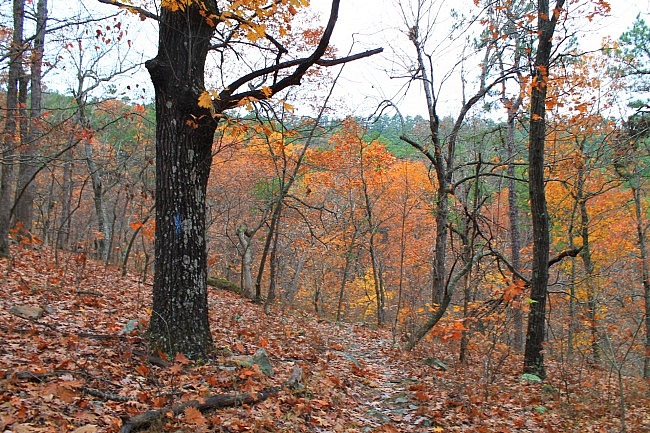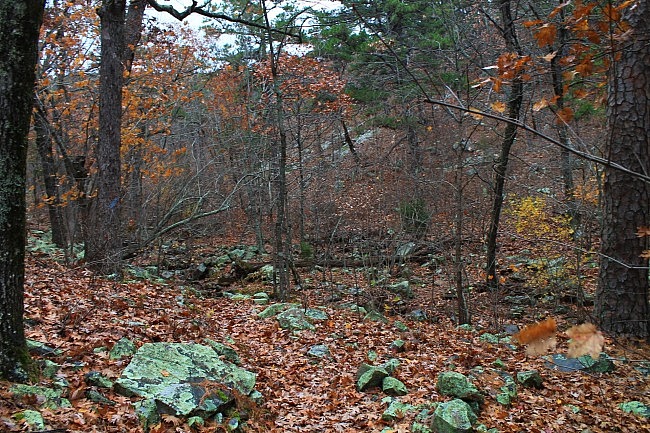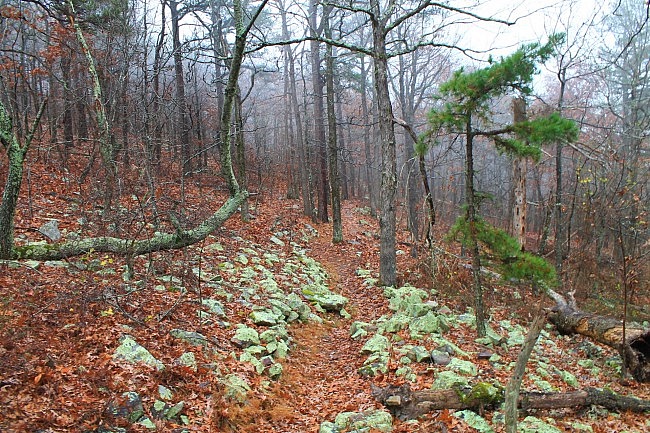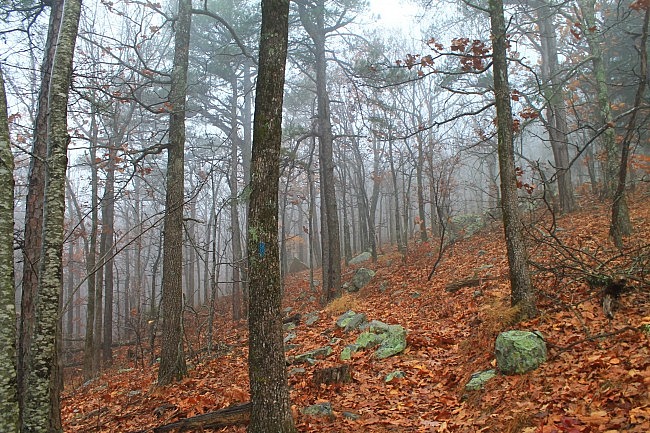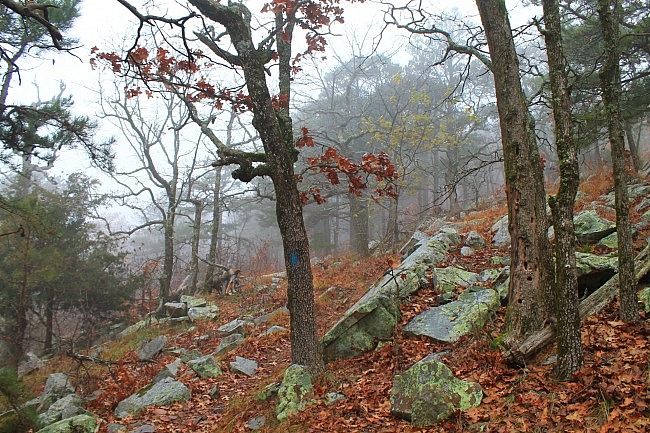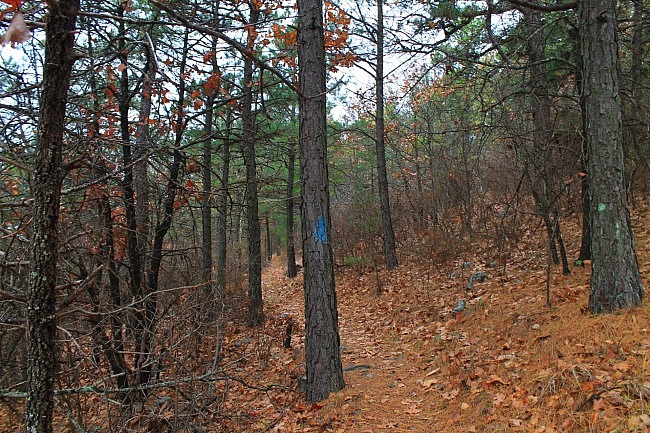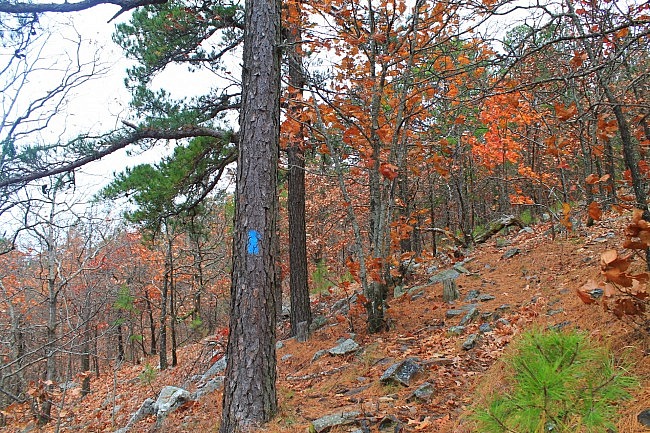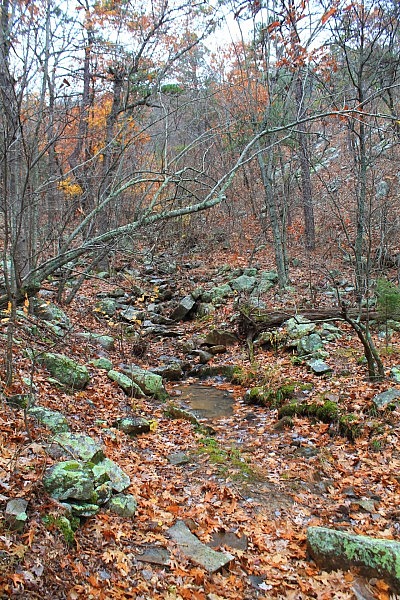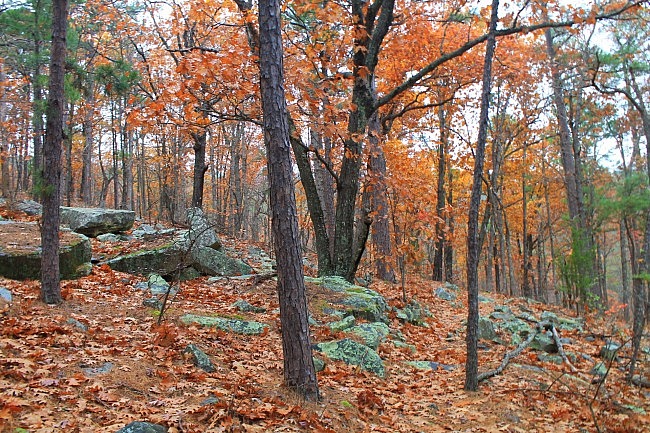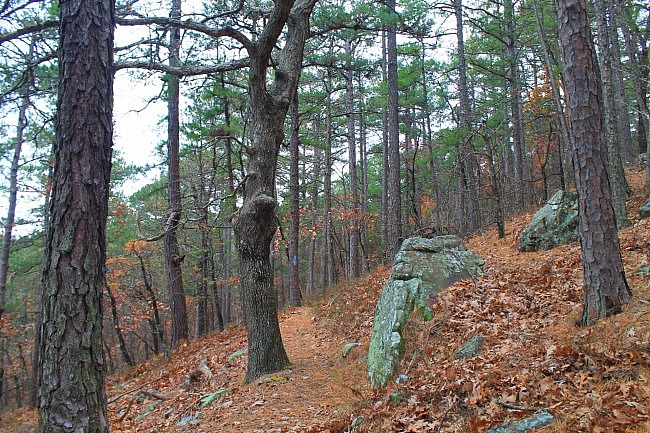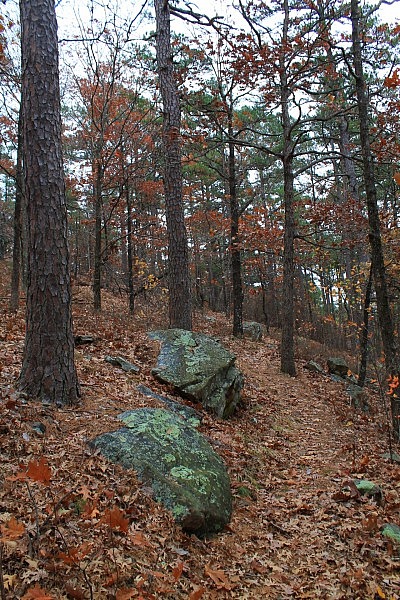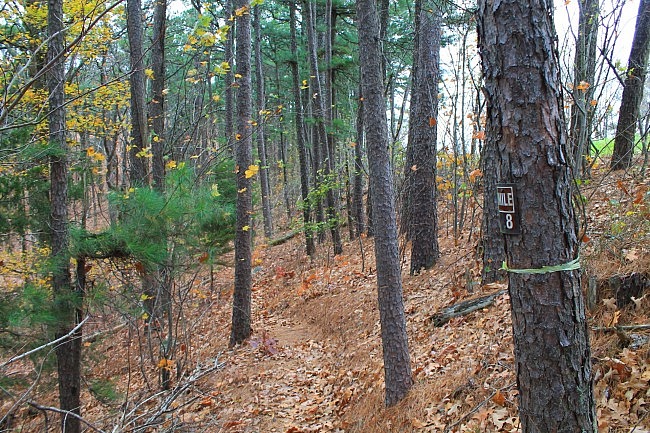 Photo Gallery
Click below for full-screen photo gallery.