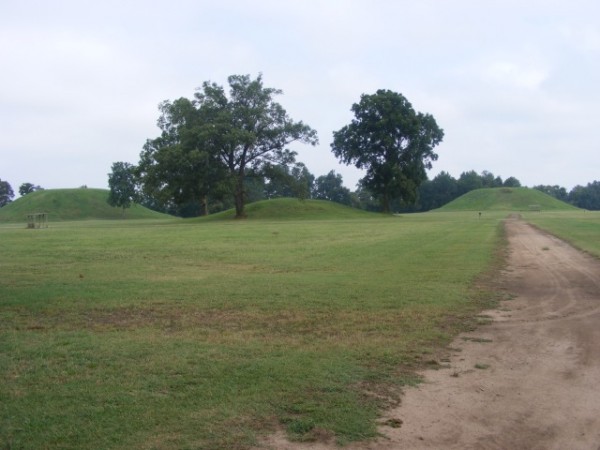 Toltec Mounds Archeological State Park, a National Historic Landmark, is the home of the largest surviving prehistoric mounds in Arkansas. The park is about 15 miles southeast of North Little Rock.
The mounds were used by the ancestors of Native Americans from about 600 to 1150 A.D.
The park also has two walking trails. The Knapp Trail is a paved loop path that is a little less than 1 mile.
The Plum Bayou Trail is a mostly unpaved 1.7-mile figure-eight loop. The last 1/3 of it overlaps the paved Knapp Trail.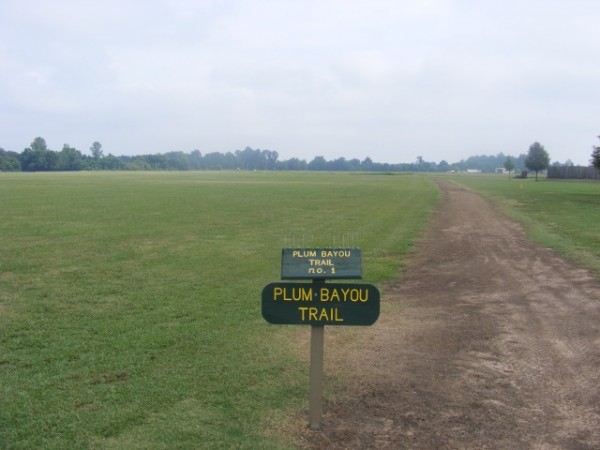 . Plum Bayou (Toltec Mounds) GPX Map
Click here for full-screen trail map.
Neither trail is a difficult walk.
In order to help preserve the area, the public is not permitted to wander on the grounds except on one of the two walking trails.
For nature lovers (like me), one of the coolest parts of the park is the .1-mile boardwalk along Mound Pond, once part of the Arkansas River. This stretch has beautiful views of the lake and some gorgeous cypress trees.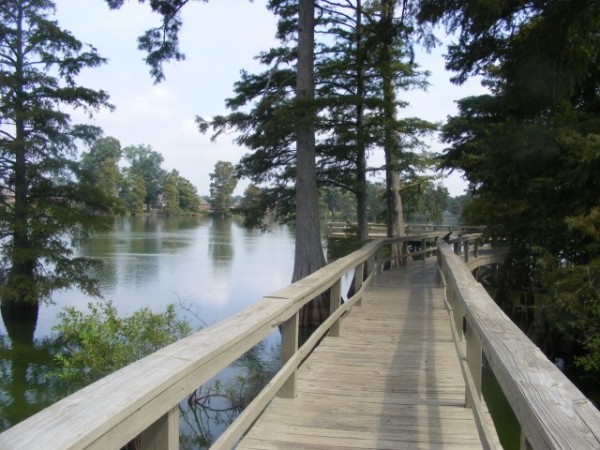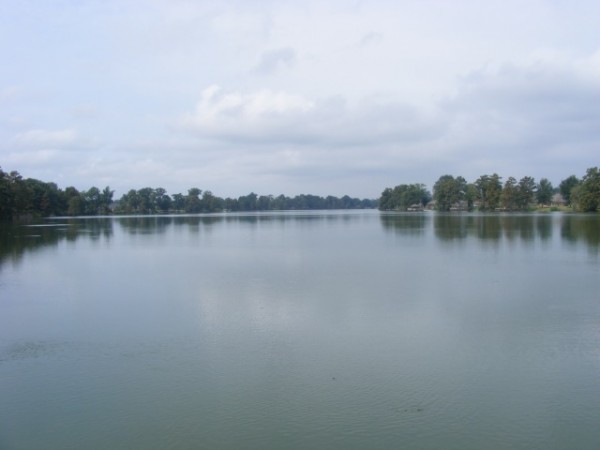 Since there is very little shade in the park, be sure to use sunscreen if visiting in the middle of the day.
There is an admission charge.
As usual, I have posted some of my photos and a gpx map made from my gps data.
 Click here for GPX file download.