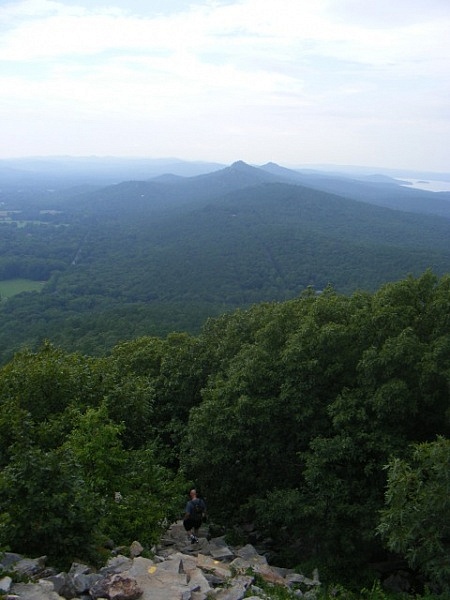 About a week ago, my son and I climbed up to the top of Pinnacle Mountain (at Pinnacle Mountain State Park), near Little Rock. I had been thinking that it shouldn't be too difficult of a hike compared to some of the other hikes I had done this past year (such as climbing Winding Stair Mountain or climbing Rich Mountain).
But the Pinnacle Mountain East Summit Trail is pretty unique.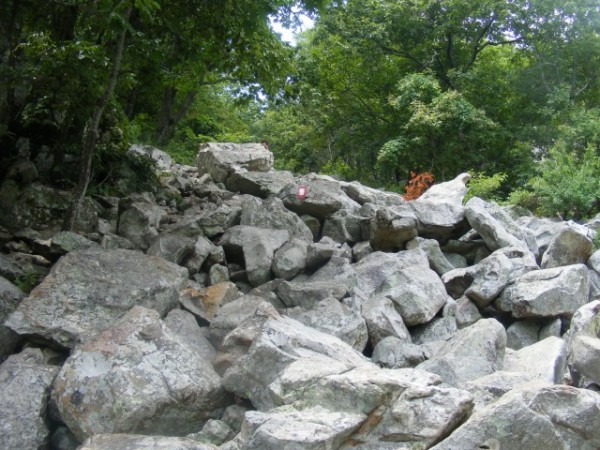 The hike we did is a loop – first climbing up the East Summit Trail to the top, then taking the West Summit Trail down the other side, and then turning right and following the Base Trail along the north of the mountain back to the beginning.
You can also make a south loop by turning left at the West Summit Trailhead and taking the Base Trail around the south side of the mountain.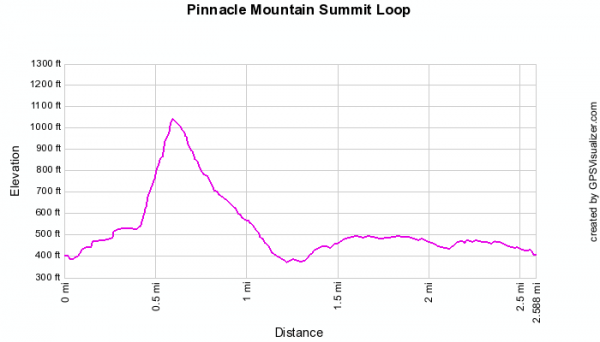 .
Pinnacle Mountain Summit Trail (North) Loop Map
Click here for full-screen trail map.
The first 4/10 mile or so of the East Summit Trail is a fairly normal uphill hike. Then it gets interesting. The rest of the way to the top (another 500 feet elevation increase) is almost entirely a boulder climb. If you have been hoping to get more upper body workout with your hiking, this is the trail for you.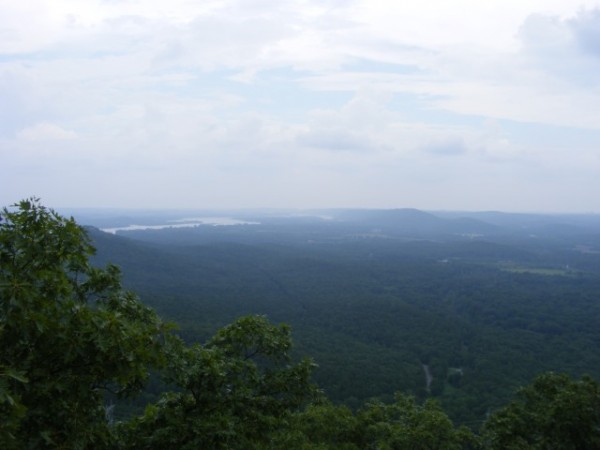 Tim Ernst says that the East Summit Trail is the steepest trail in Arkansas. I don't doubt him. For an Arkansas trail, it is very steep.
Not surprisingly, the views from the top (and near the top) are stunning.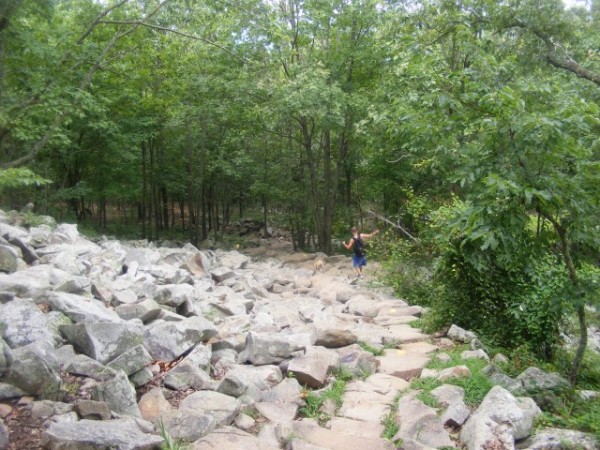 If you just want the easiest climb to the top and back down, the West Summit Trail is the way to go. The West Summit Trail is not quite as steep, and at the higher elevations, it primarily has stone steps rather than boulders to climb.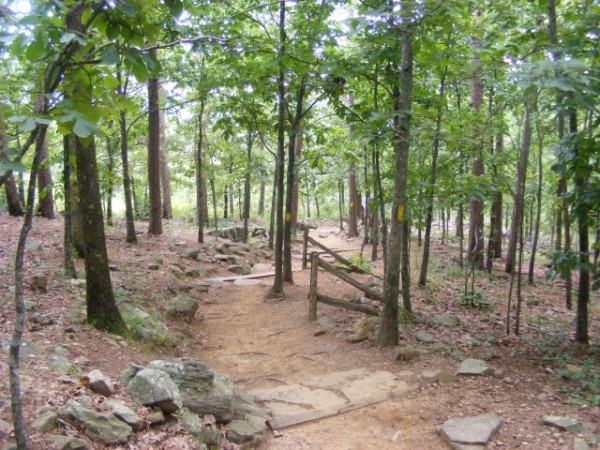 On the day of our hike, I was impressed with how many people there were on the trail. We probably saw 50 people climbing the mountain that day. There were even families with kids and people who brought their (leashed) dogs.
The complete loop we took is about 2.6 miles. There is parking at the East Summit Trailhead (where we started) and at the West Summit Trailhead as well.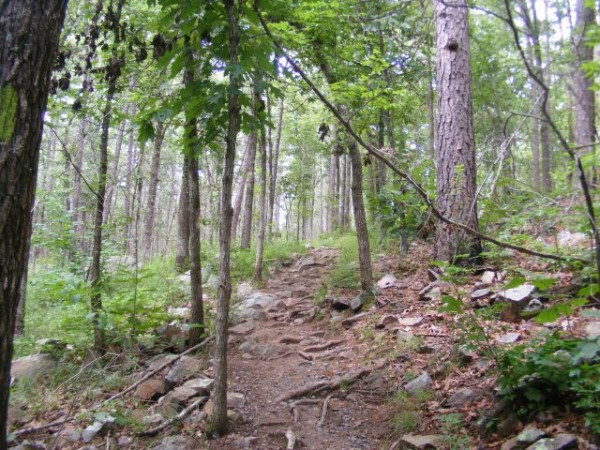 The climb to the top of the mountain is quite difficult, but my (15-year-old) son and I thoroughly enjoyed the hike.
Pinnacle Mountain: Summit Trail North Loop

Location
Pinnacle Mountain State Park, Pulaski County, Arkansas
Length/Type
2.6 mile loop
Difficulty
Very strenuous (5 of 5)
Directions
I started at the East Summit trailhead. I then hiked up to the summit and then down the west summit trail. Then I turned right and followed the base trail back.
ATT Cell Coverage?
Yes
Official Info (Links)
Website. Pinnacle Mountain State Park Trail Map.
Weather/Conditions
90's, hot.
Date Hiked
07-03-2010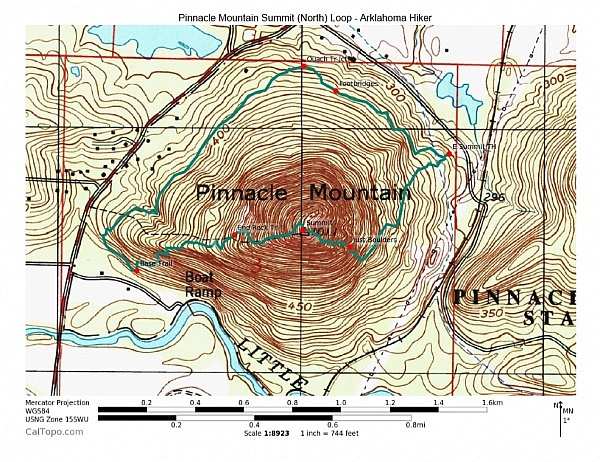 Click here to download Mike's gpx file.
[Last updated: 8-23-2014]