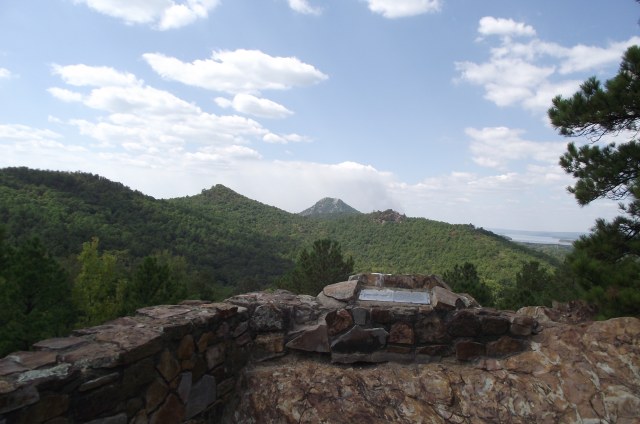 These are some photos I took on my September 29, 2010 hike on the Rocky Valley and East Quarry at Pinnacle Mountain State Park (Pulaski County, near Little Rock). (See this post for full trail summary.)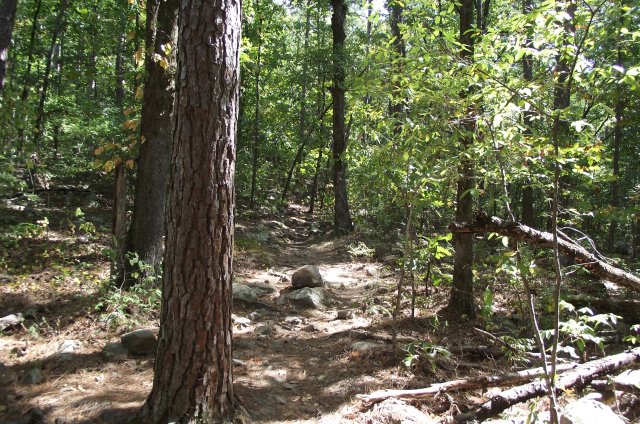 The Rocky Valley Trail is a 1.5-mile semi-loop that is a nice short hike through a wooded valley. The East Quarry Trail adds another 1.1 miles to the hike and has the most interesting terrain and scenery. The total hiking length is about 2.6 miles.
The East Quarry Trail has a bench with a very nice overlook of the Arkansas River.
Then a little further up at the H.L.Dickinson Overlook is an even prettier view of Pinnacle Mountain and the surrounding area.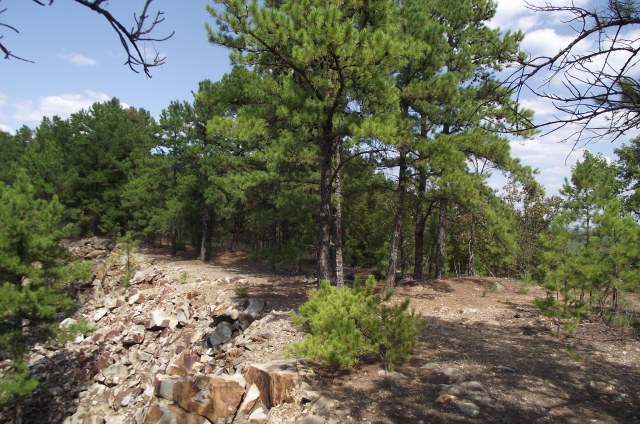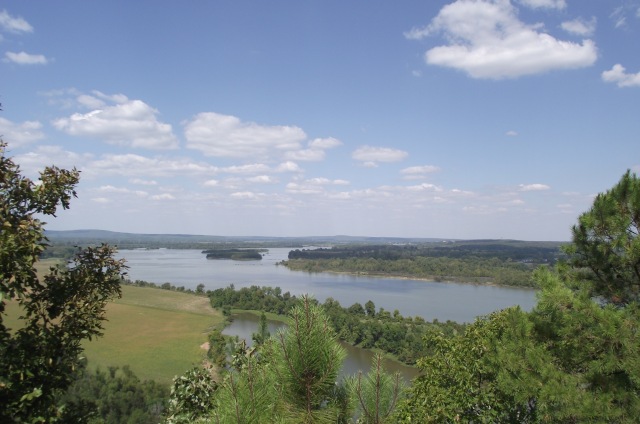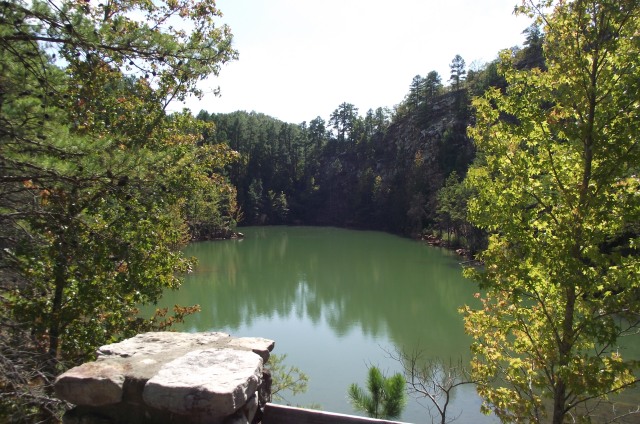 [Post last revised: 7-19-2015]