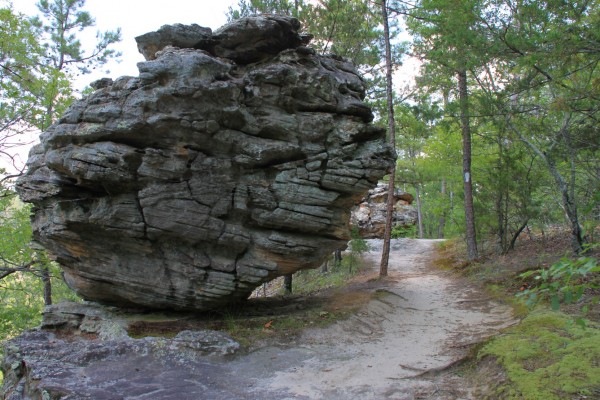 The Bear Cave Trail at Petit Jean State Park is a very short trail — only about a quarter-mile long. In fact, it really is not so much a trail as it is a spectacular place to walk around and explore. There is a lot to see in this small area.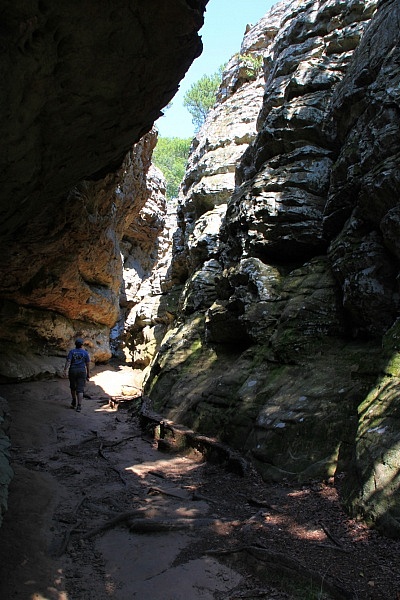 The Bear Cave Trail trailhead is on Highway 154, one mile west of Mather Lodge. The trail starts at the back of the parking area.
As you start down the trail, you will immediately come across several huge stones with pathways cut through them. There are several small walkways here through the large rocks. A couple lead to dead ends, and a couple find their way through to the other side.
The main pathway through is the "Eye of the Needle" – a very narrow passageway through the stones that is just amazing to hike through. You should not have to climb up any rock ledges here, so if the road ahead looks challenging at all, you're not in the Eye of the Needle.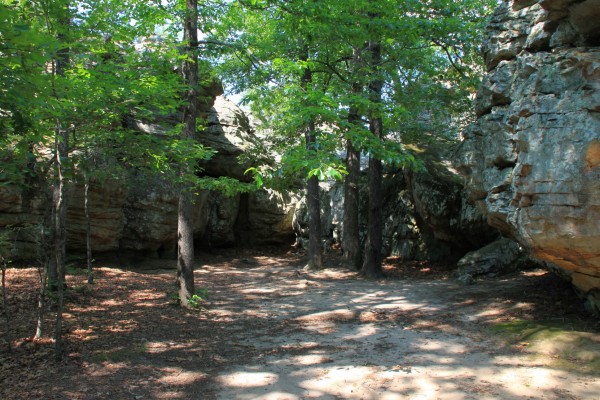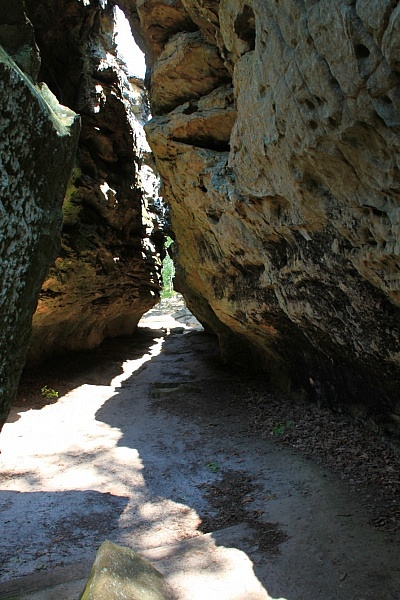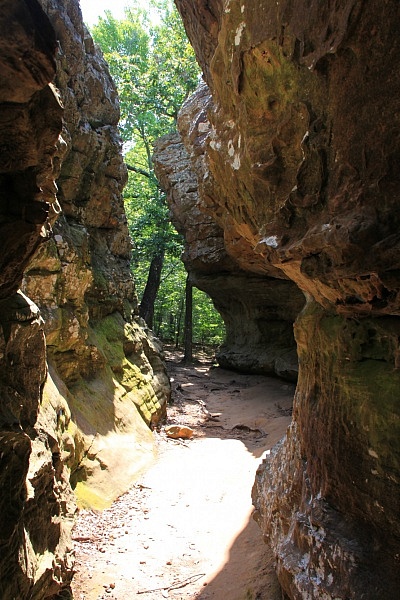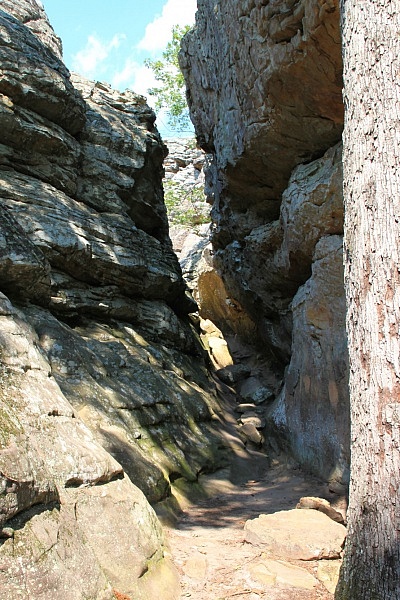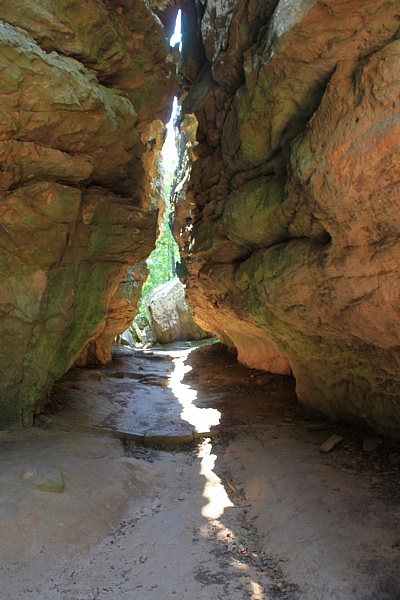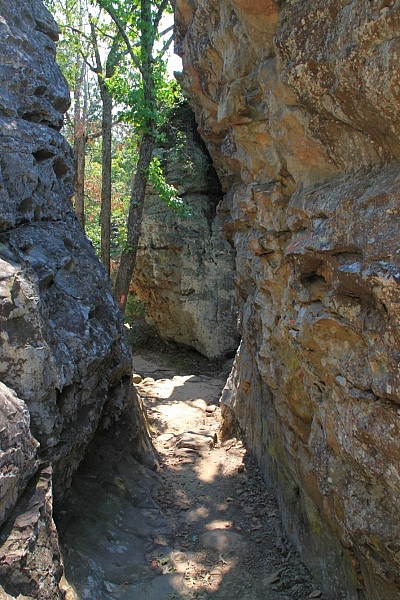 Once you get to the other side of the passageway through the rocks, there are three options. One path goes to the right and makes a short climb to the top of the large boulders you just walked through. This one is definitely worth checking out. It eventually curves back around to the parking lot.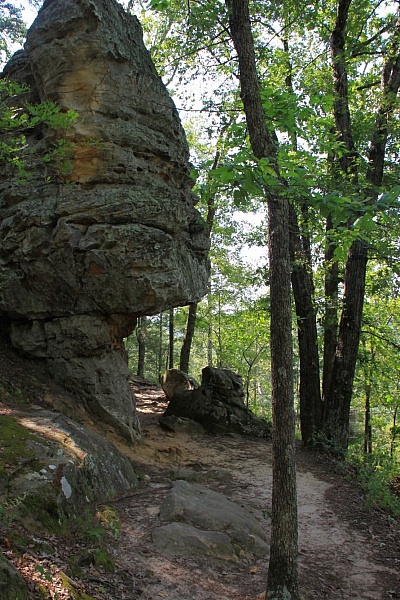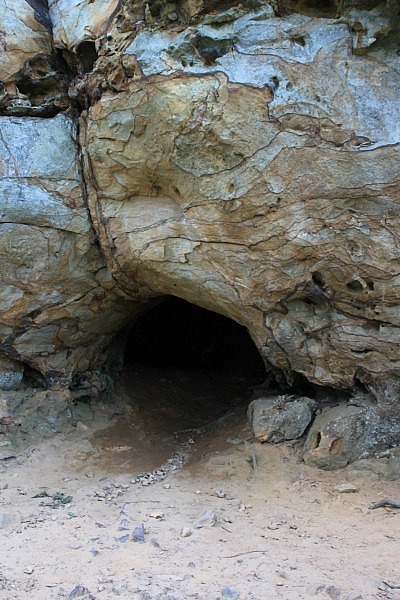 The pathway to the left curves down to the Bear Cave – which is really more of a small indentation into the stone. This area has a series of wood ties that at one point would have made for a stairway down, but erosion has taken its toll, so this path is more of a mess than a trail. This little spur loops around the cave and back up to the parking lot as well.
At the turn, there is also a trail that goes straight. There are two large boulders to the left as you start out on this trail. At that point, the trail blazes also turn from pink (indicating the Bear Cave Trail) to white (indicating the 12-mile long Boy Scout Trail). If you see the white blazes, and only want to do the Bear Cave area, then turn around and head back the way you came.
This is a really fun area. We enjoyed exploring just about every nook.
Plan to spend some time here, as it's a natural playground that is well worth the time to explore.
Date Hiked: July 1, 2013
Distance: .25 miles
Difficulty: Easy
Footwear: At least a sturdy pair of tennis shoes
Photo Gallery
Click here or below for full-screen photo gallery.
[This post was originally published on December 30, 2013 on the blog "Exploring Northwest Arkansas."]