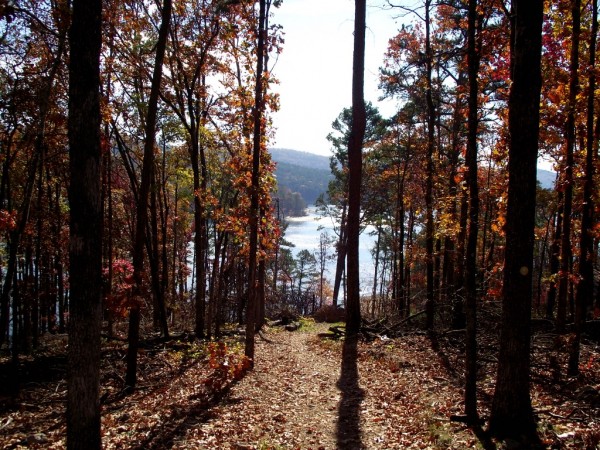 Back in mid-November, I had my first visit to Lake Ouachita State Park, near Hot Springs, Arkansas, and I hiked the 4-mile Caddo Bend Trail. It was a great hike. Perfect weather, beautiful fall foliage, great lake views, and a nice variety of terrain from hilly to relatively level.
The trail mostly follows the perimeter of a peninsula on the east side of the lake. It was severely damaged by the April 25, 2011 tornado which struck the park. The tornado knocked down nearly all the trees on about one-third of the peninsula. It was nearly a year before the trail was reopened.

When you walk the trail, it's obvious that a lot of work had to be done to make it accessible in the tornado-cleared areas. (See story at this link.)
Lake Ouachita Caddo Bend Trail Map
Click here for full-screen trail map.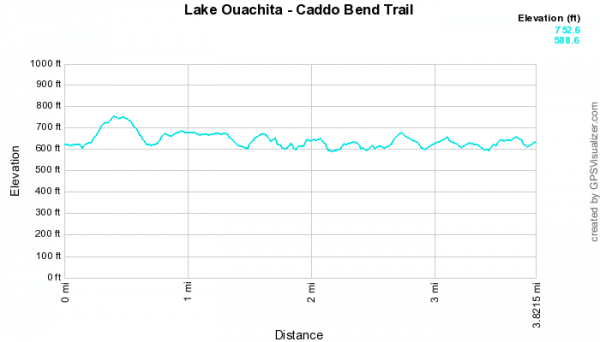 The trail is not very difficult, but it does have plenty of up-and-down climbing. There is only about a 150-foot difference between the highest and lowest elevations, but the "total elevation gain" (a calculation that adds up all the uphill climbing) is about 790 feet.
There are a lot of scenic views of the lake, the best being along the western end of the peninsula, particularly at the observation platform.
The day I went, there was still some pretty fall foliage. I also appreciated that there was almost no boat noise.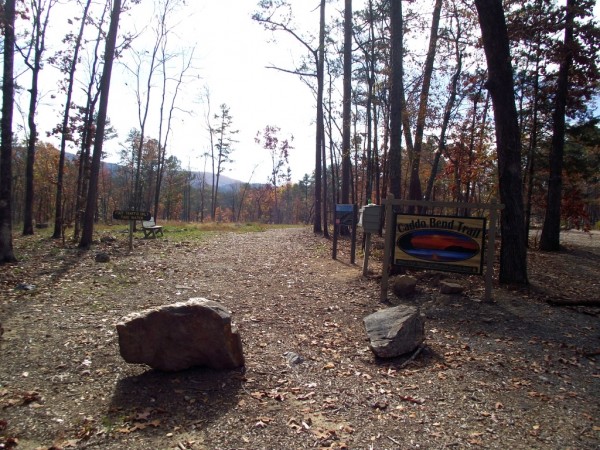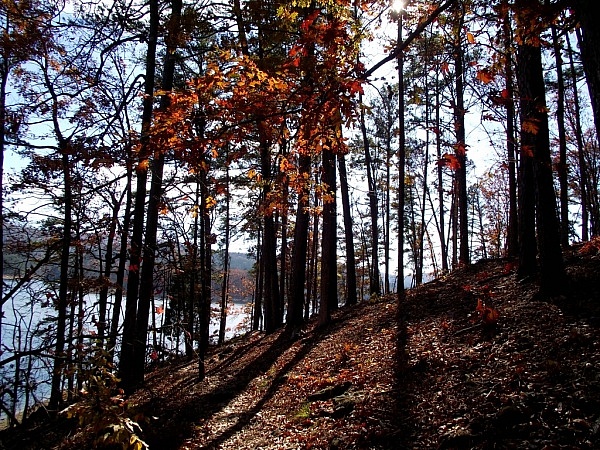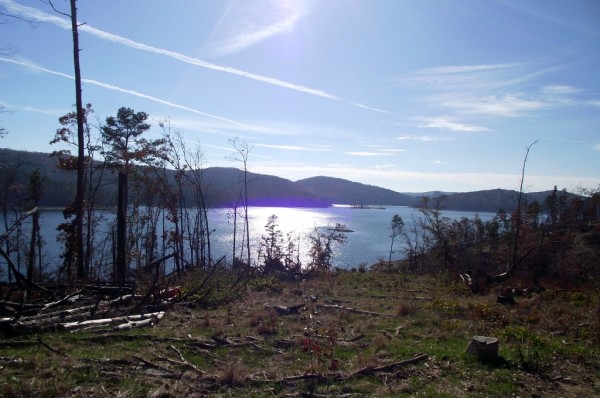 The approximately 4-mile trail is well-blazed (yellow) and has mileage posts and a few benches. The trailhead is next to the amphitheater where there is ample parking. If you follow the recommended direction, as I did, you will go clockwise, walking the south side of the peninsula first, then the short west end, then back on the north side.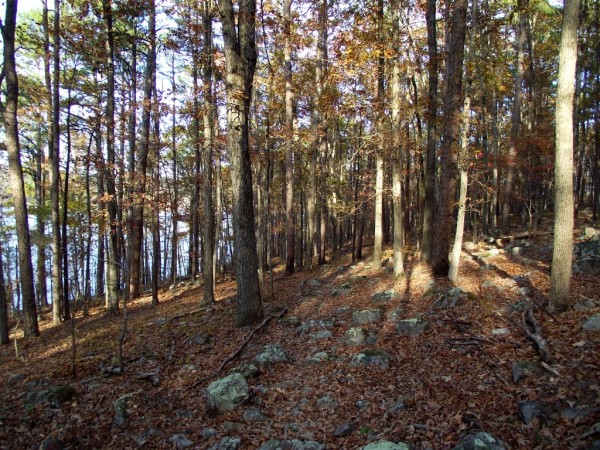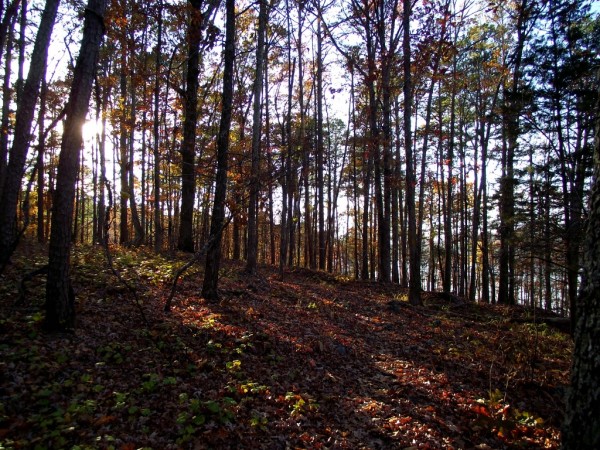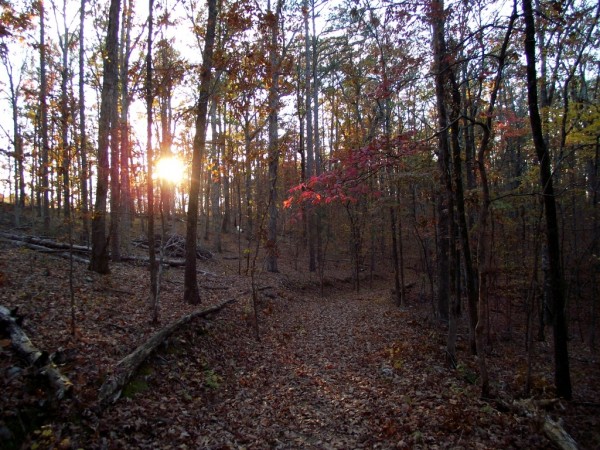 Some additional photos I took of the trail are at this post.
Photo Gallery
Click here or below for full-screen photo gallery.
Lake Ouachita S.P. - Caddo Bend Trail

Location
Garland County, Arkansas
Length/Type
3.8 mi./Loop
Difficulty
Strenuous (4 of 5)
Directions
The trailhead is next to the amphitheater, about 300 feet up the road from the visitor center. Parking is available. Yellow blazes. I followed the signed route going counterclockwise.
Other permitted usage?
Pets on leash.
ATT Cell Coverage?
About 50%.
Official Info - Phone/Links
(501) 767-9366
Official map.

Official website.
Weather/Conditions
50's & low 60's.
Date Hiked
Nov. 18, 2012
Enter your location to get Google directions to the trail head in Lake Ouachita State Park: