The Horseshoe Mountain Trail at Lake Catherine State Park (near Hot Springs) is an enjoyable and vigorous 2.7-mile hike.
Although the longest stretch of the trail is on the U-shaped ridge on Horseshoe Mountain, my favorite parts are the wooded hillside areas where the trail approaches the ridge from the north and from the south.
There are also a few vistas that are very nice, and a stretch along the Lake Catherine shoreline which is a treat.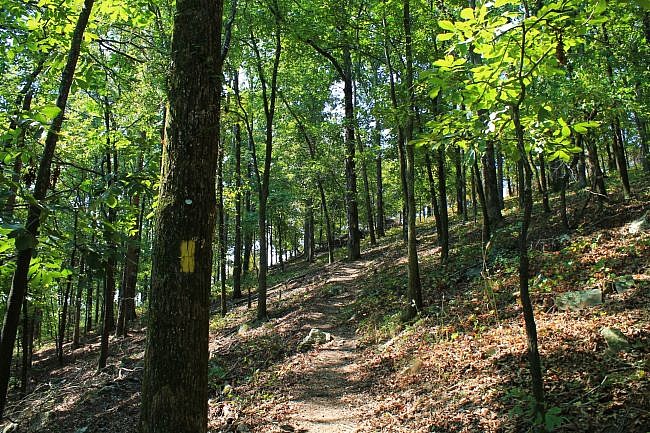 Check Mara's full profile of the trail here.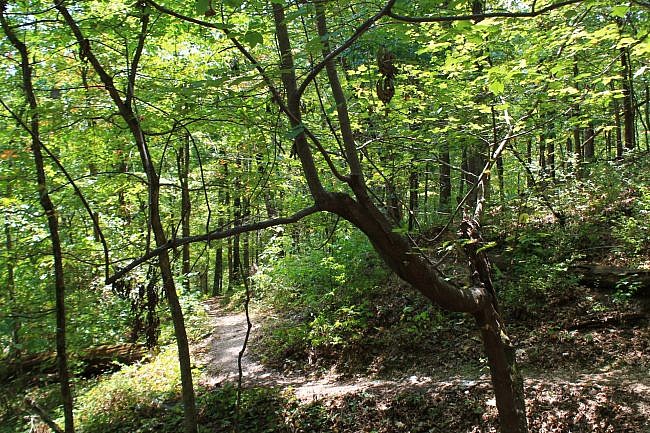 These photos are all from my August 16, 2015 hike.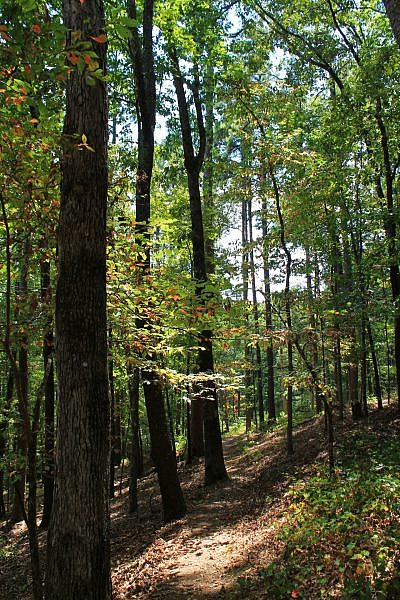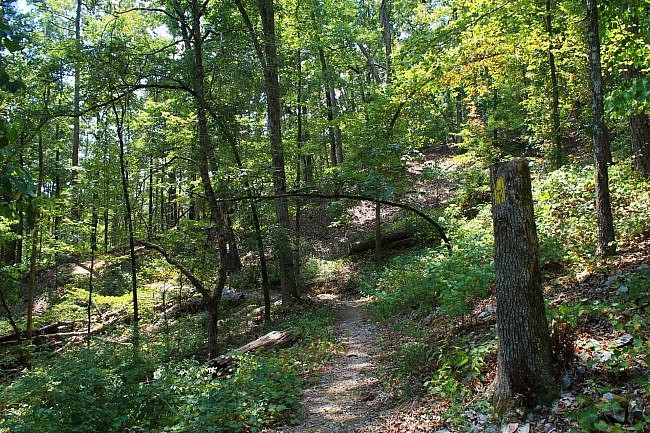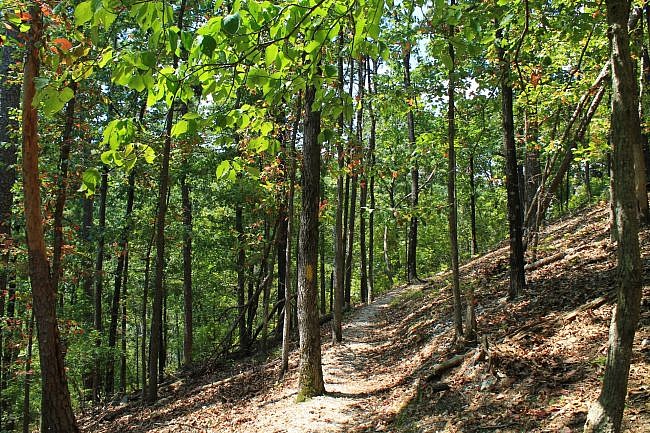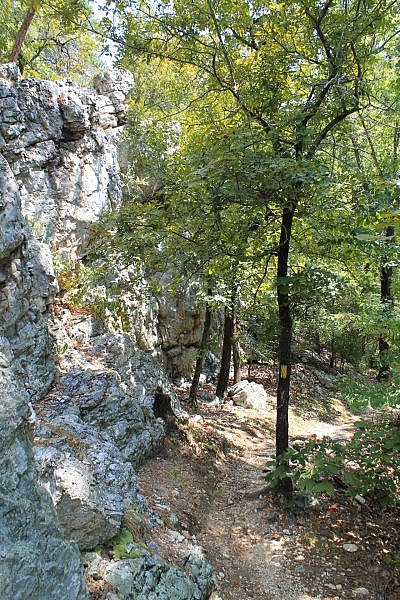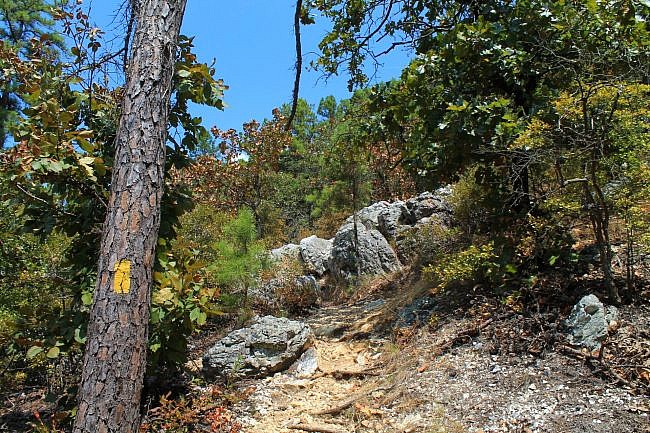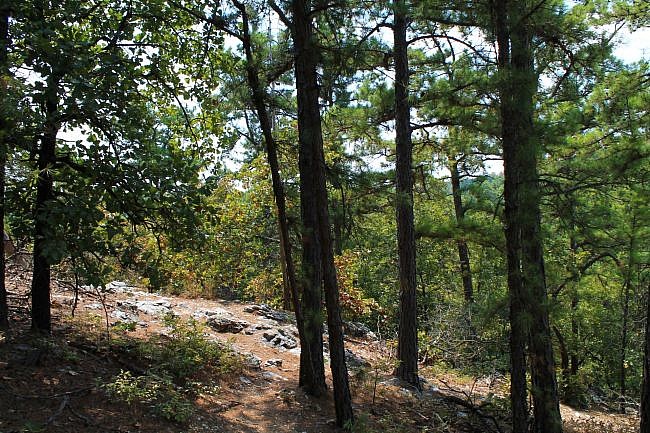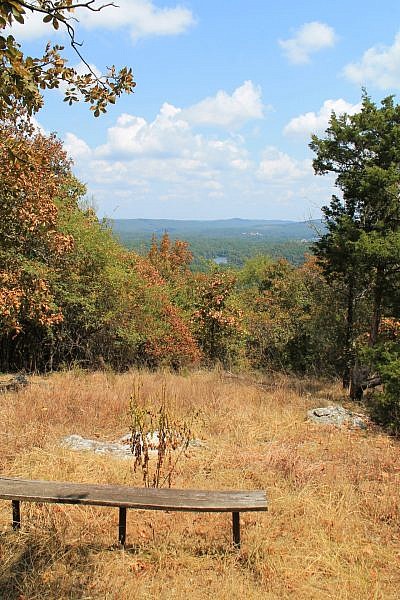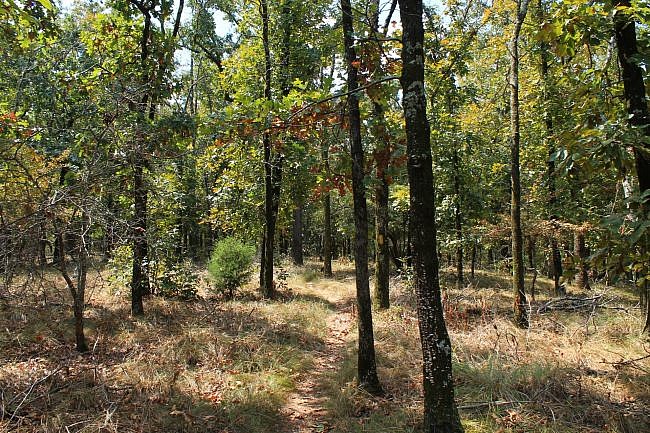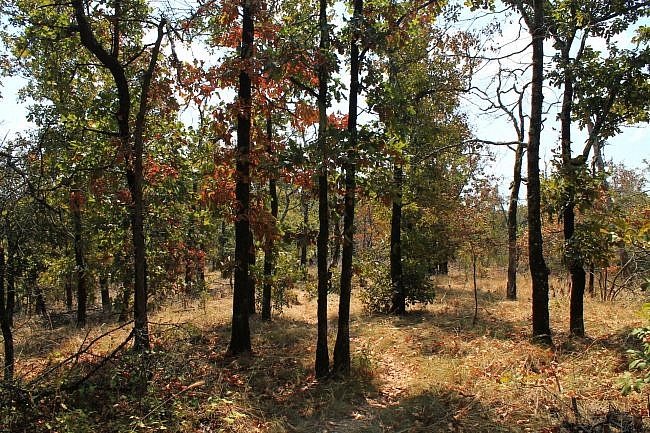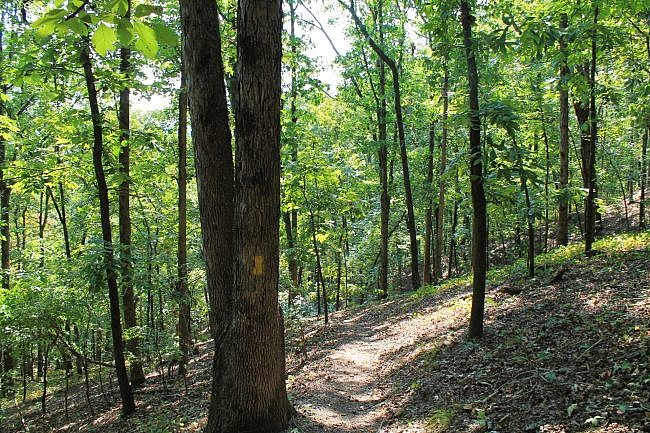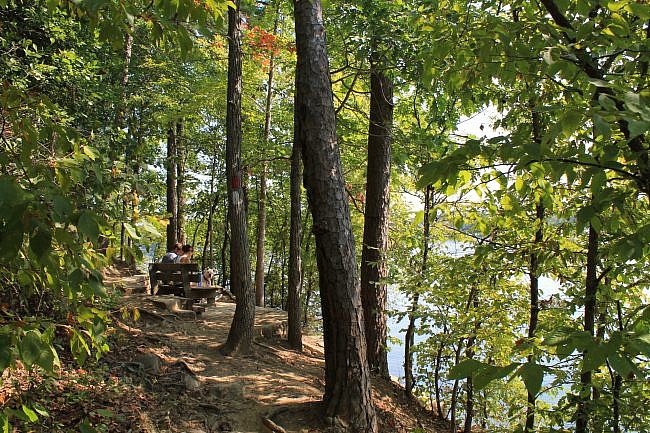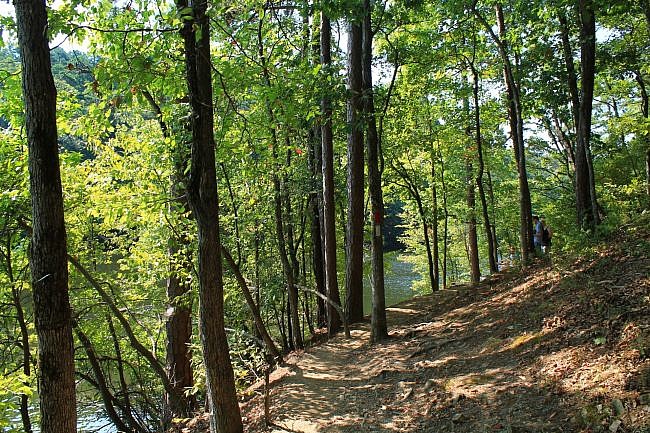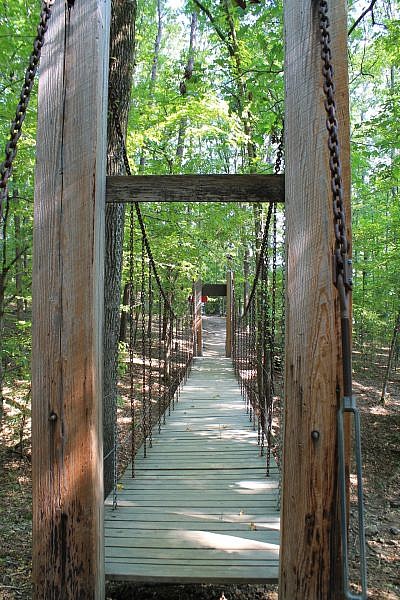 Photo Gallery
Click below for full-screen photo gallery.