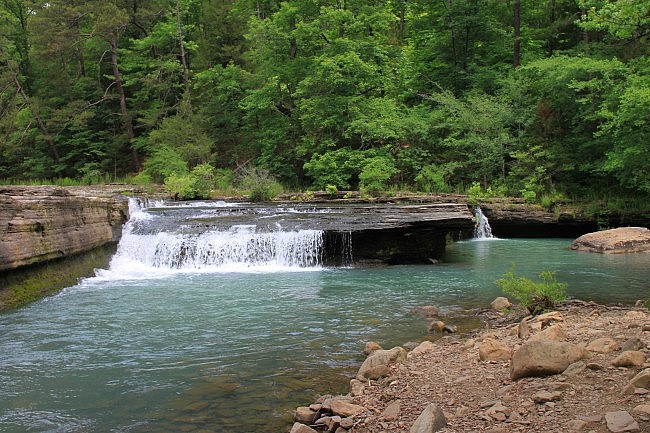 People determine beauty and what is "interesting" differently. When it comes to waterfalls, I favor cascades and rolling waterfalls more than pour-off types of falls. Others like tall pour-offs better.
There are plenty of both types to see in northwest Arkansas.
My preference for cascading waterfalls is one reason I loved visiting Haw Creek Falls. It is in the Ozark National Forest in northeast Johnson County.
The falls is short (only about 8 feet tall), but it has a lot of interesting cascades and a picturesque setting that makes this a place I can't wait to come back to.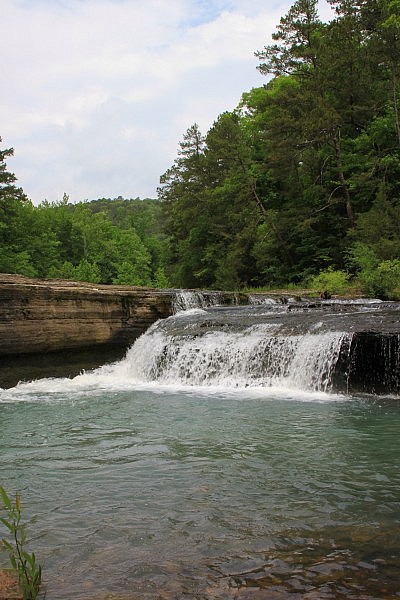 Getting to Haw Creek Falls
To get there from Jasper, go south on Highway 7 for 27 miles, and turn west onto south Highway 123. Travel 12 miles on Hwy 123, and you'll see the sign for the Haw Creek Falls Campground. (You can get Google Maps directions at this link.) Continue reading Haw Creek Falls (Ozark Forest) →