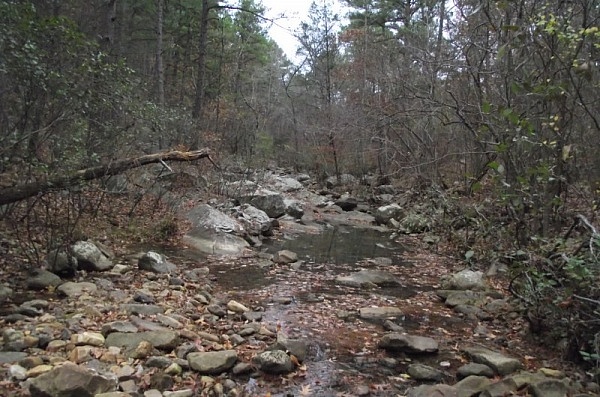 The authors of Oklahoma Hiking Trails, Kent F. Frates and Larry Floyd, say that the east part of the Ouachita National Forest's Billy Creek Trail is not recommended because it is "uninteresting" and "does not meet any real hiking criteria."
I disagree with that view. I think skipping the east branch of the trail would mean missing much of the best scenery.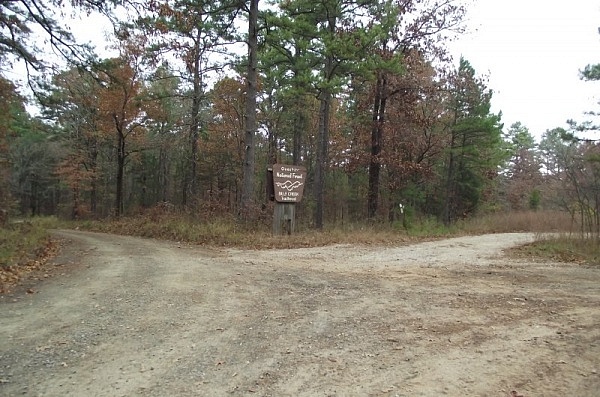 The Billy Creek Trail is made up of a north loop and a south loop. The north loop crosses the Talimena Scenic Drive and overlaps with the Ouachita Trail. These directions follow the way I did it – hiking the south loop clockwise beginning near the Billy Creek campground. [My review of the north loop is here.]
To get there, get on Forest Road 6020 off of Highway 63, a few miles west of the Highway 259/Highway 63 intersection. Take 6020 north for about a mile, follow the signs, and you will come upon a large sign for the Billy Creek Trailhead.
Continue reading Billy Creek Trail – South Loop (Ouachita Forest) – 7 mi →