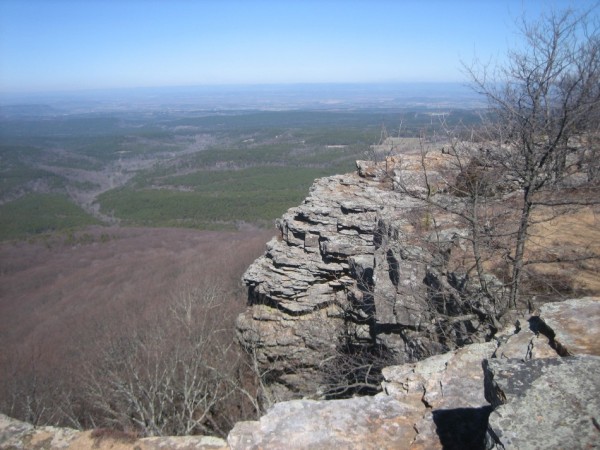 The Mount Magazine Trail begins in Mount Magazine State Park on the north rim of Arkansas's highest mountain. It ends at Cove Lake in the Ozark National Forest, 9.8 miles to the north.
This is a point-to-point hike, but with three trailheads, there is plenty of flexibility in how it is hiked.
Getting to the Cameron Bluff Trailhead
Our hike starts at the Cameron Bluff trailhead on the road to the scenic vistas. Coming in from Highway 309, go west at the road to the lodge and campgrounds. About a mile further, you can either turn left to go to the lodge or turn right to go to the trailhead. Turning right, you will pass a one-way road coming in from the right (no entry), pass the Cameron Bluff campground on your right (and Signal Hill Trail on your left), and then a one-way road to the right. This is your turn.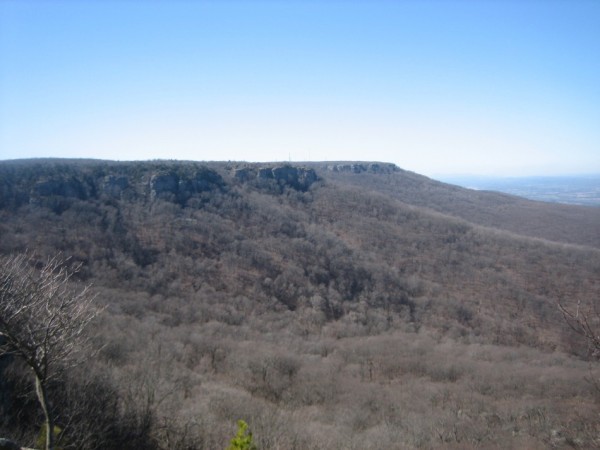 Continue reading Mt. Magazine Trail (Cam. Bluff-Cove Lake) – 10 mi (ptp) →